Last updated on
Three weeks ago, I was feeling blue. It was exactly a year since we set off on our big road trip around California and I longed for another adventure. But this year has been one of uncertainty and we've found it hard to plan things in advance.
Over the last years, Steve has been slowly transitioning from filmmaking to VR production, and we weren't sure what his next step would be. He's sick of the hustle of freelance, so was looking for something more permanent.
I've currently somewhat hit my jackpot when it comes to freelance work. I have two regular gigs, editing magazines for charities, which means I'm largely freed from the hustle and uncertainty that comes with freelancing. When I'm not doing the magazines, I work on the blog. I still struggle with creating boundaries with my time, I'm terrible at saying no to work I don't have time to do, and there's always more I'd like to do on Bridges and Balloons, but for now, the set-up suits me.
These sorts of regular gigs can be hard to come by, plus, after years of working alone, Steve quite liked the idea of being part of a bigger team. Finding the right match wasn't easy, but he got there in the end and has landed a brilliant opportunity with an exciting creative agency here in Bristol. I think they seem made for each other. It's four days a week, mostly in the office, so it's going to spell a significant lifestyle change from freelancing at home, but he's excited for it. And so am I.
Otis goes to nursery twice a week and Steve will look after him one day, so that still gives me three days to work. And Steve's allowed to work from home sometimes, so I won't entirely lose my working companion. But I will miss having him around.
Of course, the big thing for us is holiday days. Steve will have Fridays off, so long weekends will be easy, and two-week trips possible with his allowance, but longer adventures will be harder. We won't be as free as we used to be. And who knows how we'll deal with that? But at least the timing is good. We'd quite like to have another child, and as the road was quite long and involved the first time, it might be this time too. Plus, believe me, I've already been looking at the calendar, assessing Bank Holidays, and trying to work out the optimum days to take off to extend the length of our trips!
Steve got news of his job a couple of weeks back and his start date is the end of November. He finishes a freelance project at the end this month and I send one of my magazines to print on the 29 October, so we realized we had just over three weeks that we could fill with a potential trip. I set my planning wheels in motion and that trip is now a reality.
We leave on the 29 October (yes, I am cutting it fine with the magazine, but I wanted to get there for Halloween!) and will be away for 25 days. Our destination? Southern USA!
The main bulk of our trip is a road trip, but we're bookending it with stops in Baltimore and New York. We have dear friends in Baltimore, so we'll be spending Halloween with them (soooo excited for this! Remember our outfits from last year?), and New York will break up our return journey (plus I need no excuse for a few days in New York!).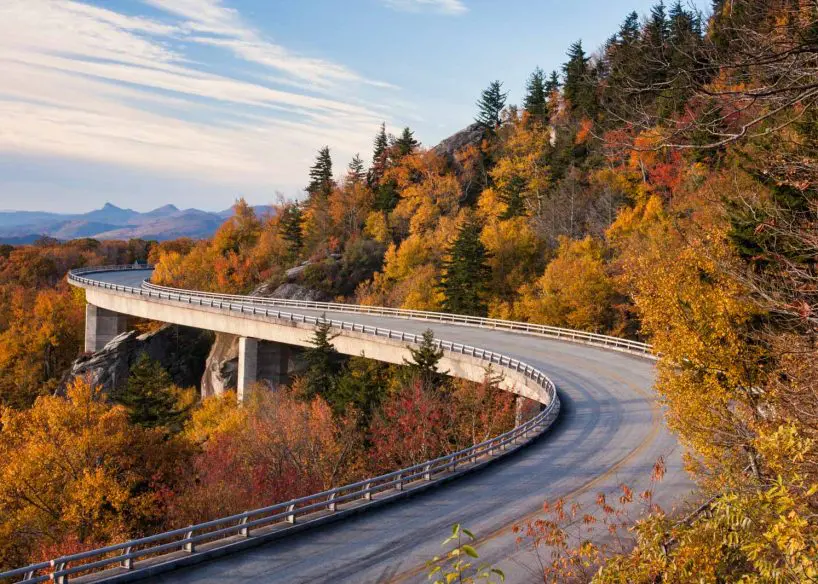 For the Southern part, we'll be heading to:
The Smoky Mountains where we're hoping to catch the fall foliage and drive a bit of the Blue Ridge Parkway.
Asheville, a mountain town that looks like exactly our cup of tea and where I'm looking forward to meeting up with long-term blogging friend Kim of So Many Places.
Charleston for a taste of Southern charm in what is said to be one the USA's most pretty cities.
Savannah because it looks and sounds absolutely gorgeous (plus I just realised one of my favourite childhood films, Now and Then, was filmed there).
And New Orleans because it's been top of my list for years. Can't wait for absolutely everything about that city.
Along the way, we're doing a few home exchanges, staying in some of the prettiest houses I ever did see, and will be hunting down all the things you know we love – think indy bookstores, cute cafes, farmers markets, the best veggie meals, and one hell of a lot of donuts.
I am so looking forward to all of it, not least of all spending three weeks with my two favourite human beings. After a year of uncertainty, and a bit too much work, this trip feels like even more of a treat.
Let me know if you have any tips for the places we're going to. Would love to hear your advice.
And follow us on Instagram where I'll be doing daily stories from the trip.