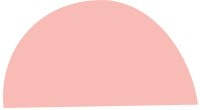 Hello!
If you have any questions, feedback, tips or want to say hello, please email victoria@bridgesandballoons.com. I'd love to hear from you.
Work with us
If you're interested in working with us, see our work with us page for information on all the different ways we work with businesses and brands.
Please note that I don't publish sponsored guest posts or infographics. I don't promote products that are irrelevant to Bridges and Balloons or morally shady; and I don't promote things that I haven't tried myself. And please, please don't send emails pretending to be a new blogger when you're actually an SEO marketer (we see you!).
I also freelance as a writer and editor. You can see my freelance site at victoriawattskennedy.com
Sign up for exclusive news and offers
Sign up to our free e-newsletter for a monthly dose of inspiration in your inbox. It includes a round-up of our favourite finds, behind-the-scenes news, and exclusive tips and updates.
Sign up by adding your email to this little box. We will of course never share your details. Read our privacy policy here.