Bridges and Balloons is an award-winning blog that prides itself on being genuine. While many of the featured products and travel destinations are self-funded, we're occasionally open to partnership, sponsorship, affiliate and advertising opportunities that fit with Bridges and Balloons and will be of value to our readers.
And we also work with brands to create content for their own platforms. Victoria is a professional writer and Steve a professional filmmaker.
We are also open to press trips that match our travelling style and will be of interest to our audience.
Who We've Worked With
Here's a selection of some of the brands we've worked with.

About Bridges and Balloons
Winner of Blogger of the Year at the UK Travel Media Awards 2017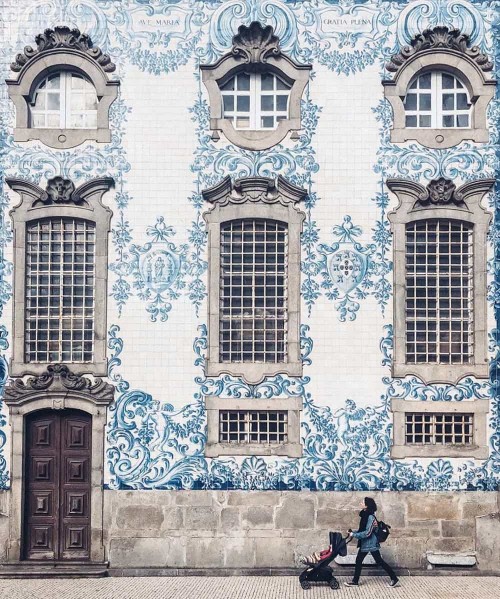 Bridges and Balloons is a blog about travel to special places.
We create handpicked, unique itineraries, filled with beautifully designed places to stay and ways to experience life like a (somewhat hipster) local.
Words that epitomise our style are: cosy, creative, independent, hipster, bohemian and characterful.
We like places that have a story behind them and we prioritise the experience over the price, featuring both budget and luxury styles.
We put these finds into detailed itineraries, inspiring photo stories, best-of collections, and in a dedicated Special Stays series.
And we also share personal stories from along the way, offering a window into our lives.
The Numbers
What people say about us
"Beautiful and original storytelling that inspires your soul, Bridges and Balloons remains one of Britain's most unique and gifted travel blogs."
— Kash, Blogger Outreach Specialist
"Black Diamond has worked with Bridges and Balloons on multiple content partnerships over the last year, with Travel Portland and across numerous California destinations, including San Diego, Greater Palm Springs, Sonoma and Santa Barbara. Victoria was a pleasure to work with and the quality of the content that resulted from the partnership went above and beyond the agreed deliverables. We look forward to working with Victoria (and the beautiful baby Otis) again soon."
— Sophia Amos, Black Diamond PR
"Working with Victoria and Steve as a team has been one of the best experiences in my working career. Expect professionalism, quality and 100% satisfaction."
"I've been severely procrastinating the planning of our trip. This post totally saved our butts! What a lovely blog you have. Your writing is lovely and your photos are gorgeous – and your videos? Holy cow!"
"Apart from being a magnificent source of inspiration, there's so much depth, emotion and curiosity in the stories. So much art to be found on so many different levels. I came for the travel tips and stayed because I enjoy following your life journey."
About us
Victoria
Victoria is a writer, blogger and editor. Before starting to blog, she trained and worked as a journalist, and then moved into copywriting and editing for international charities. Alongside blogging, Victoria continues to freelance as a journalist, copywriter and editor. Clients include Expedia, Scot Rail, Marie Curie, Save the Children, British Red Cross and Oh Comely magazine.
Victoria has travelled to over 50 countries and was on the road full-time for three years before settling in Bristol in late 2016. She still travels often, but is also focussed on starting a family and creating a home in Bristol. Find out more about Victoria's freelance work on her site victoriawattskennedy.com
Steve
Steve is a filmmaker and VR producer. His short film, Overview, has over 7 million views on Vimeo and his first feature documentary premiered at SXSW in 2015. He's currently working on a new educational VR project about the cosmic origins of the universe. He takes the majority of the photos for Bridges and Balloons, and leads on video content for partners. Together we have produced videos for clients including Expedia and Visit Britain. See our Expedia series here.
Ways we can work together
Partnerships
We are always open to working with travel partners who fit our travelling style. We like to work with you to create an itinerary that will be of interest to our readers and produce the best returns.
Content creation
We are professional creatives (a writer and filmmaker) who can make inspiring content for your brand's channels. Watch the video series we made for Expedia here.
Creative ideas
Want to work with us, but not sure of the best way? Contact us and we'll be happy to talk about the different options and find a solution that works best for you and your customers.
Contact us
If you are interested in working together please contact us by email at victoria@bridgesandballoons.com
Polite notice!
Please note: There are certain types of partnership requests I receive every day that are unsuitable for Bridges and Balloons. I don't publish sponsored guest posts or infographics. I don't promote products that are irrelevant to Bridges and Balloons or morally shady; and I don't promote things that I haven't tried myself. And please, please don't send emails pretending to be a new blogger when you're actually an SEO marketer. You're not fooling anyone, and those emails make me sad.