As you know, tea and cake are two of my favourite things, so can you imagine how excited I was when tasked with finding the best afternoon teas in London? It has to go down as one of the best jobs I've ever had, and trying some of London's best afternoon teas was one of the highlights of my year. From classic teas to servings with fantastical themes where every detail is designed, I had no idea how much variety was on offer. There's something to suit every taste, and although they're all pretty pricey, there are some that won't break the bank quite so much. Also, these afternoon teas are a seriously special treat so, if you can afford it, it's worth splashing out at least once.
In the guide below, I've detailed the price, what's included and the dress code for each one, but first, here's the video, episode four of Victoria's Insider Guide to London…
The best afternoon teas in London
The royally-approved Ritz hotel is the most classic afternoon tea destination in London. Tea is served in the magnificent Palm Court, with immaculate hospitality, a live pianist, and one of the most lavish settings you'll find in the capital. There are 16 different types of loose leaf teas, finger cut sandwiches, warm baked scones, and a beautiful selection of fine pastries and cakes. It's a quintessential British experience.
Dress code: There is a strict dress code: men must wear a jacket and tie, and jeans or sportswear aren't permitted for men or women.
Price: £69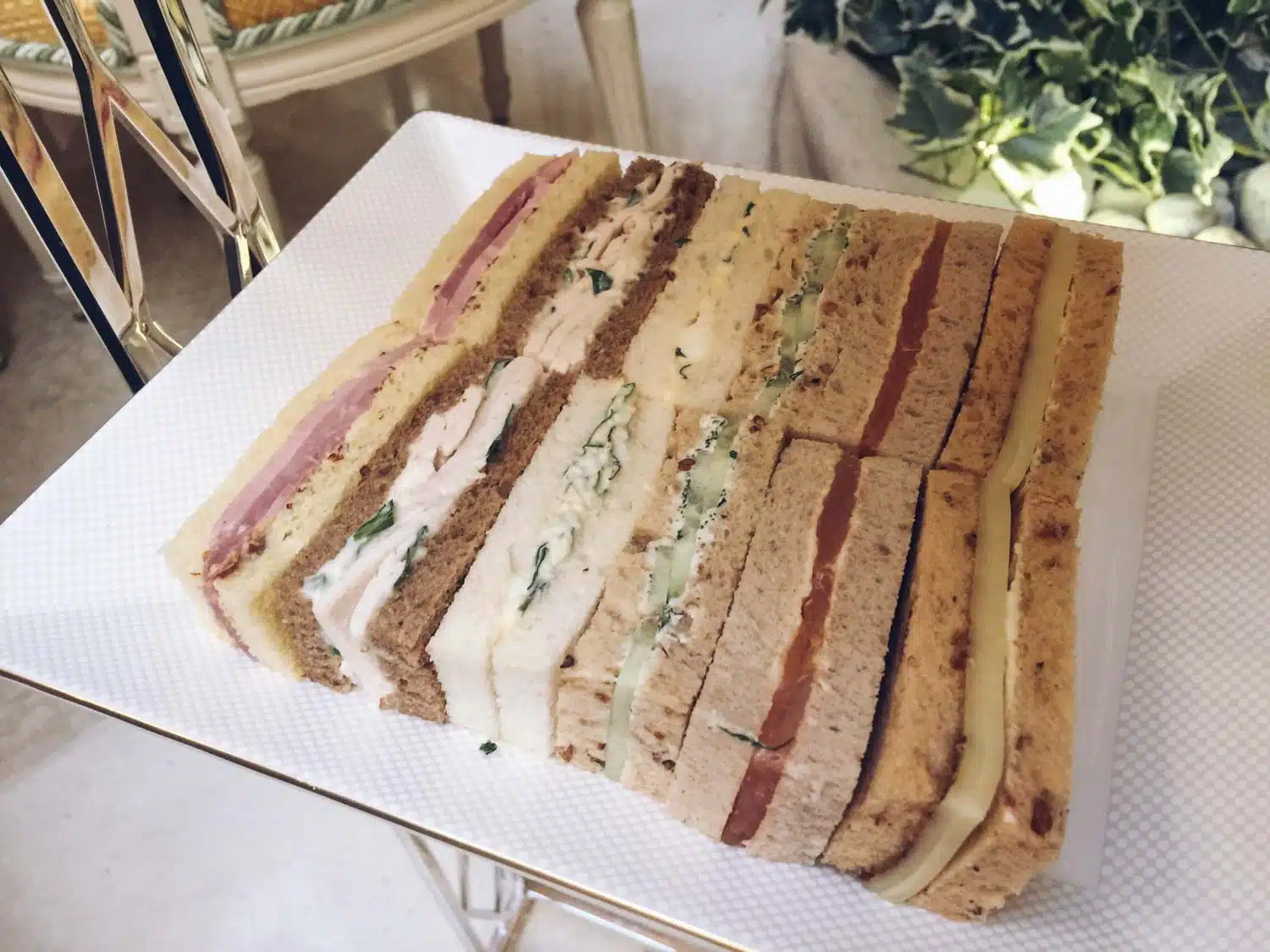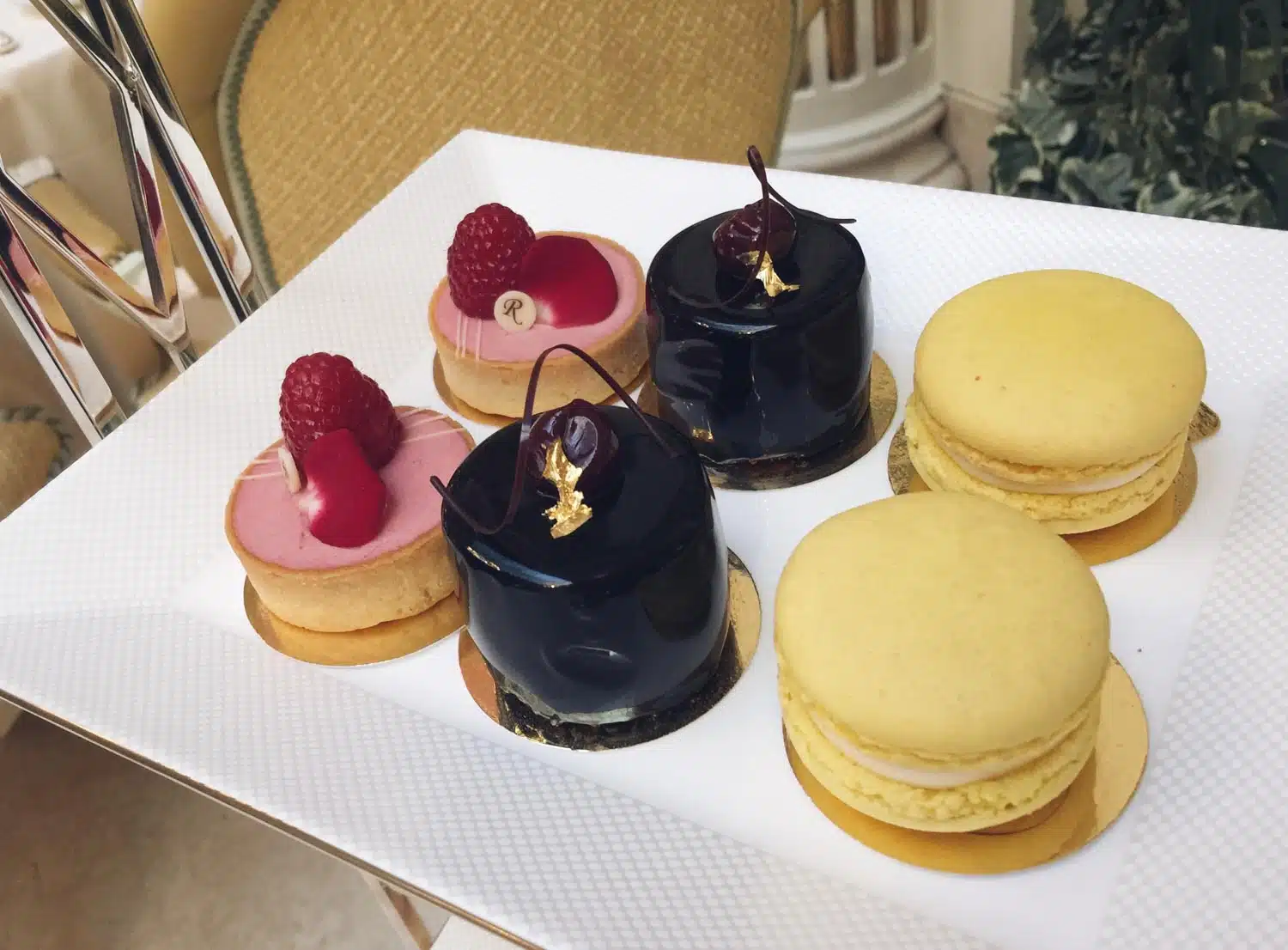 Head to Bea's for a more casual afternoon tea experience. There are five cafes across London, with three serving afternoon tea in Bloomsbury, Farringdon and Marylebone. The sweets are the star of the show, with exciting cupcakes, meringues, fruity marshmallows, and an incredible trio of perfect brownies.The scones are also baked to perfection.
Dress code: None
Price: £26.50 per person
Lots of the capital's afternoon teas have themes, and one of the best is the Mad Hatter's Afternoon Tea at the trendy Sanderson hotel. There are fun thematic touches, including a music box holding sugar, cakes in the shape of ladybirds, and cute little bottles saying 'drink me'. Everything is served in pretty Mad-Hatter-themed crockery by Luna & Curious.
Dress code: Smart casual. Fancy dress is not permitted.
Price: £48-65 for adults; £35 for children under 12.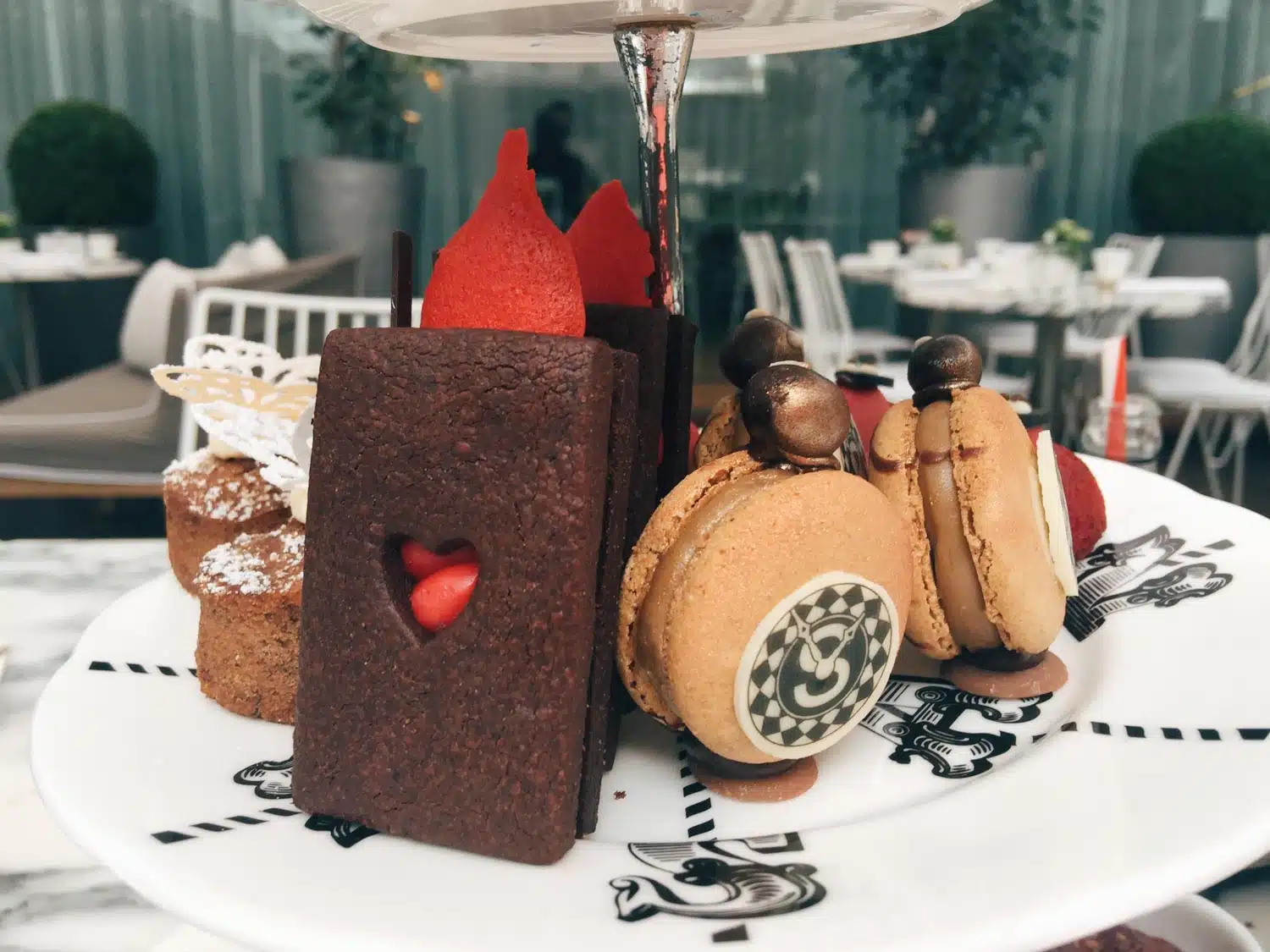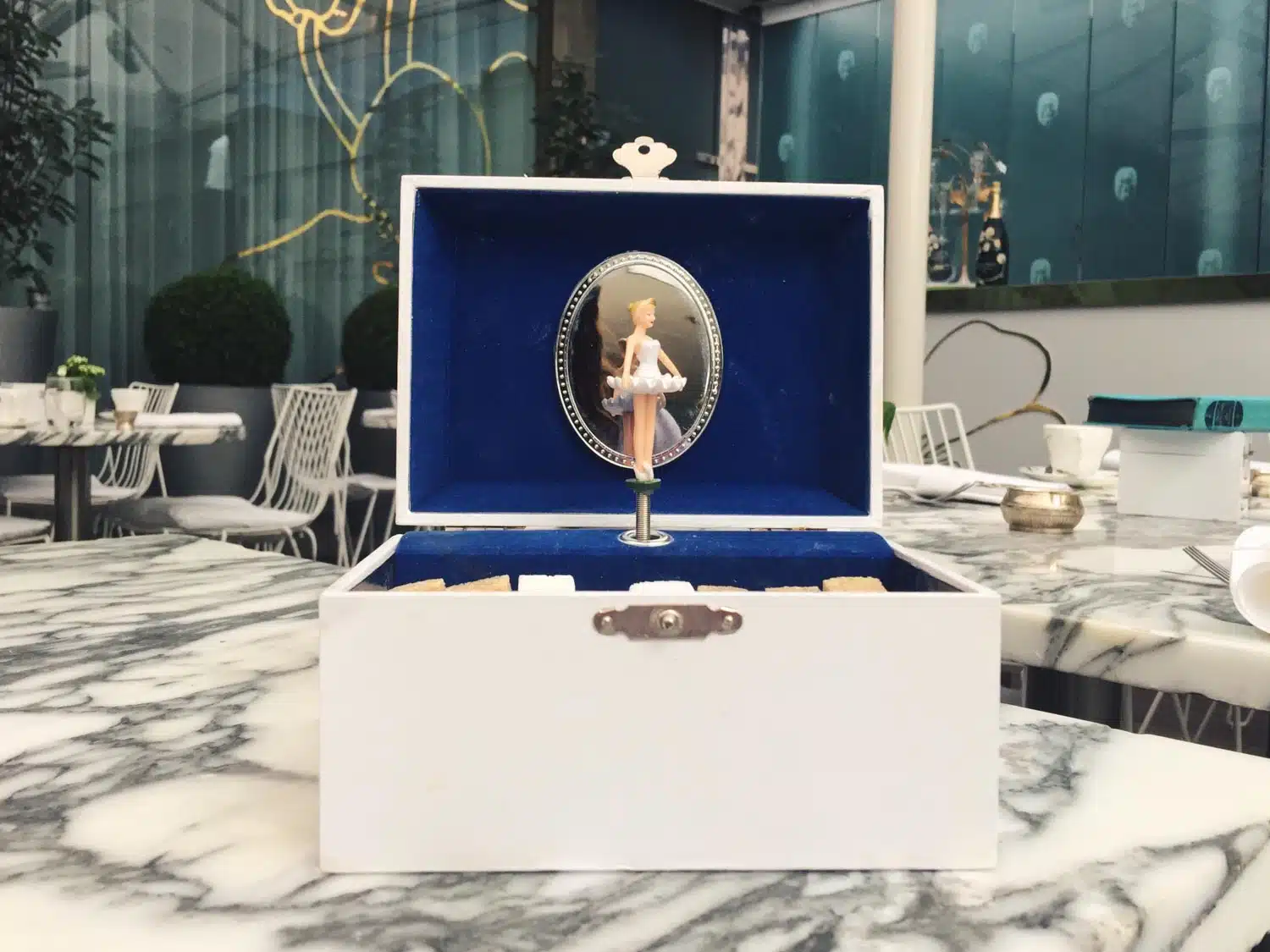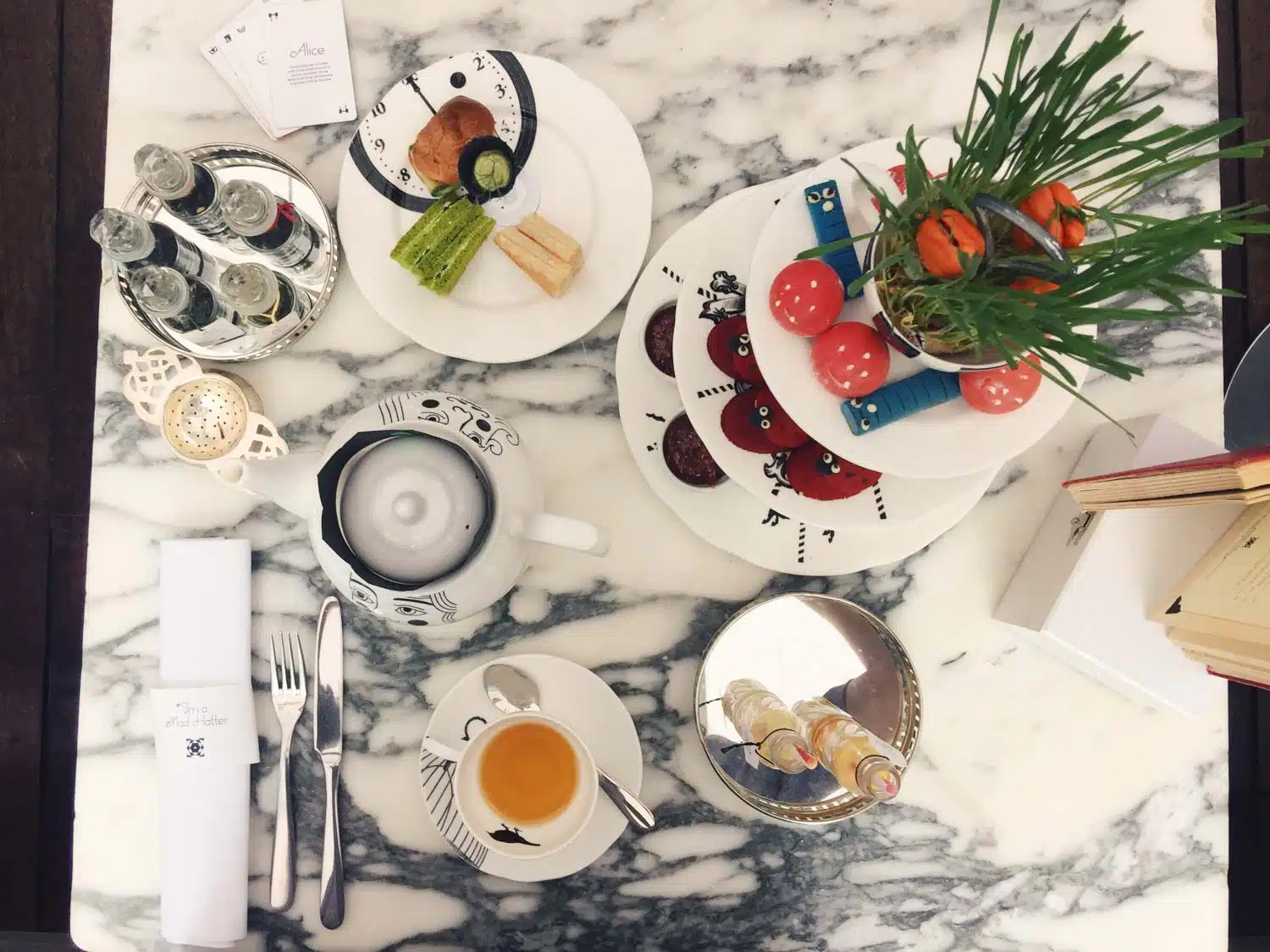 The Prêt-à-Portea at the fabulous Berkeley hotel is one of the most impressive teas in London. Every six months, the chef is tasked with re-interpreting some of the latest catwalk fashions into exquisite pastries and desserts. The attention to detail is incredible, right down to the little take-away boxes in the shape of handbags. This is certainly the most stylish tea you'll find in London.
Dress code: Elegant smart casual. No shorts, vests, sportswear, flip-flops, ripped jeans, or baseball caps are allowed.
Price: £52-70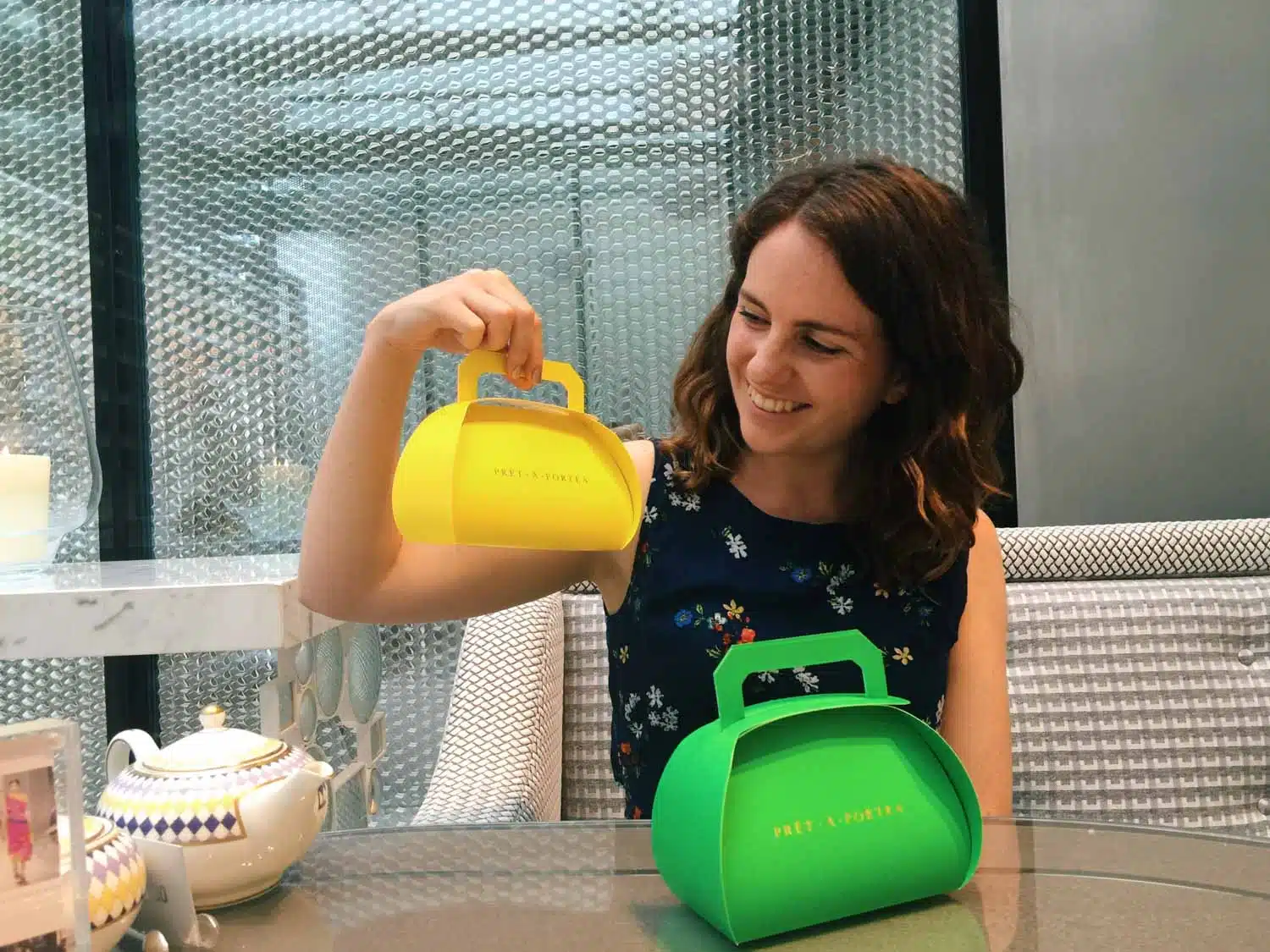 Another fun option can be found at The Ampersand Hotel opposite the Science Museum. As well as a classic tea, you can also opt for the Science-themed tea where cakes come shaped as planets, there's a spaceman made of chocolate, and you can uncover your own cocoa fossils. It's one of the most unusual teas in London, and an ideal complement to a trip to the Science Museum.
Dress code: The dress code is relaxed, but it's a stylish hotel so smart-casual dress is recommended.
Price: £32.50-45.50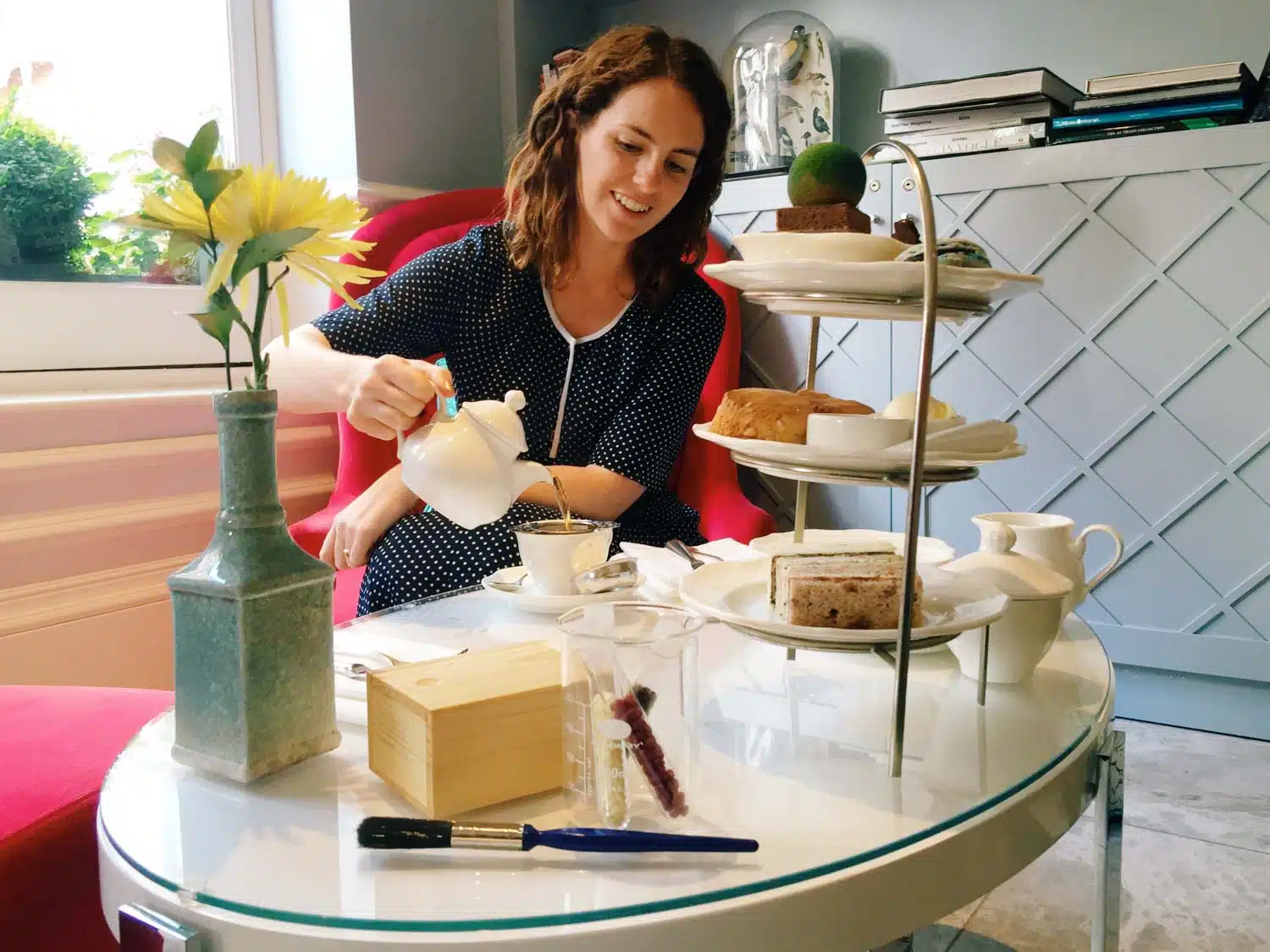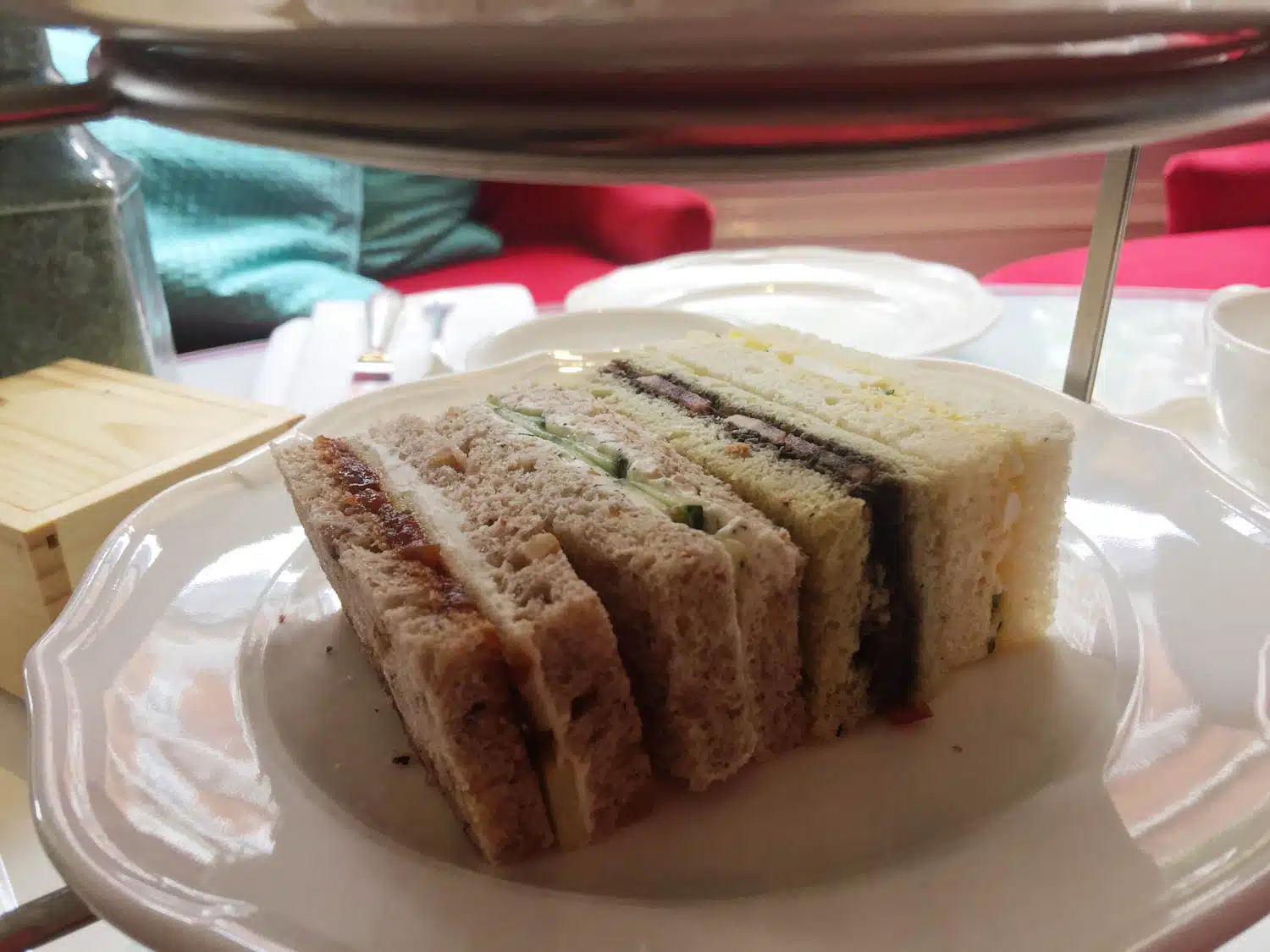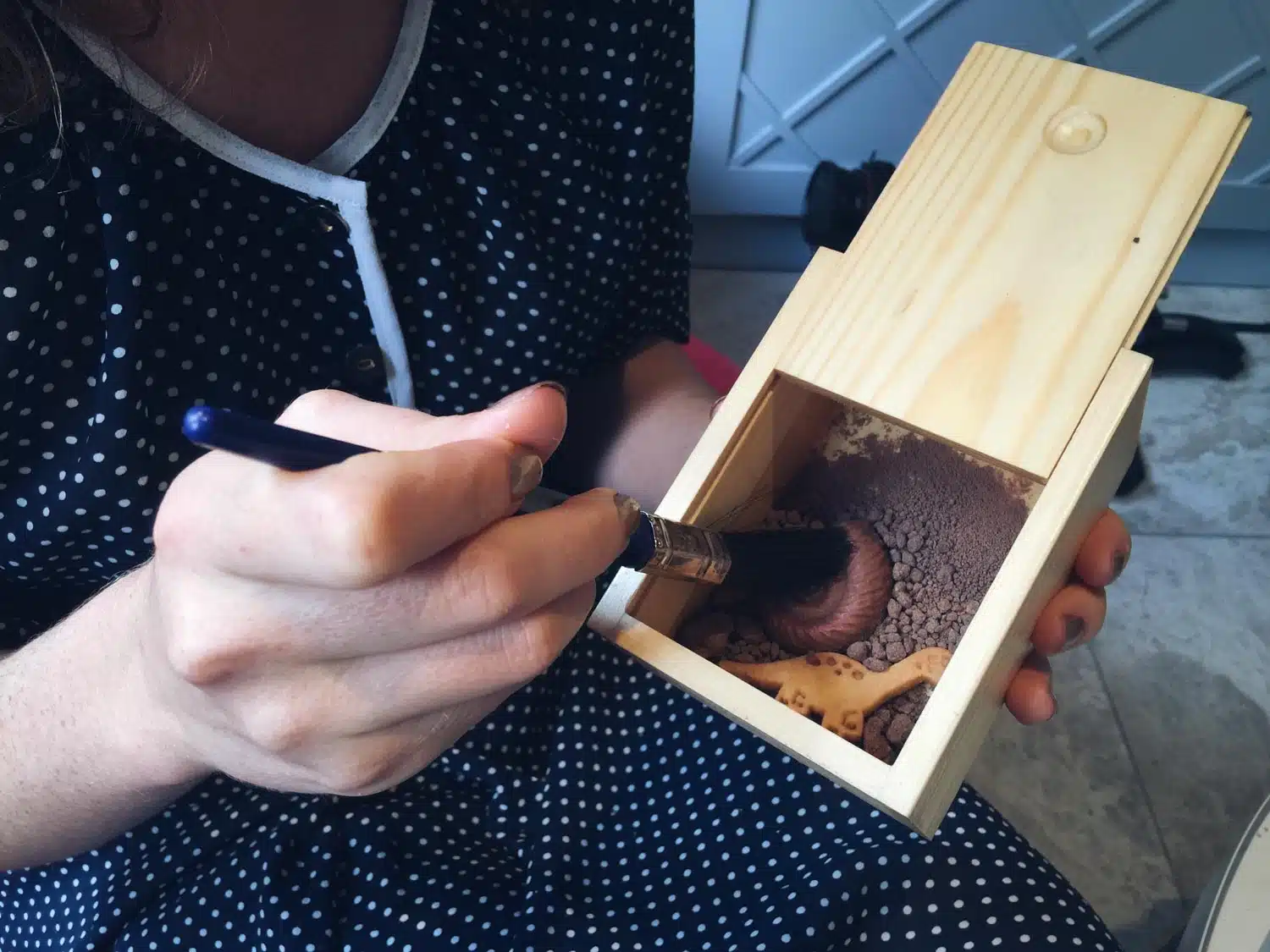 A great afternoon tea to enjoy with children is the Charlie and the Chocolate Factory themed tea at One Aldwych. There are little puffs of candy floss, cheesecake in a golden egg, and delicious cake pops. The Charlie Cocktail, served in a tea pot with steaming dry ice, is a great crowd pleaser, and comes in a non-alcoholic version for children. Both kids and adults will love it.
Dress code: Like at The Ampersand, the dress code is relaxed, but it's a stylish hotel so smart-casual dress is recommended.
Price: £39 for adults (or £49/52 with cocktails/champagne); £29 for children under 12.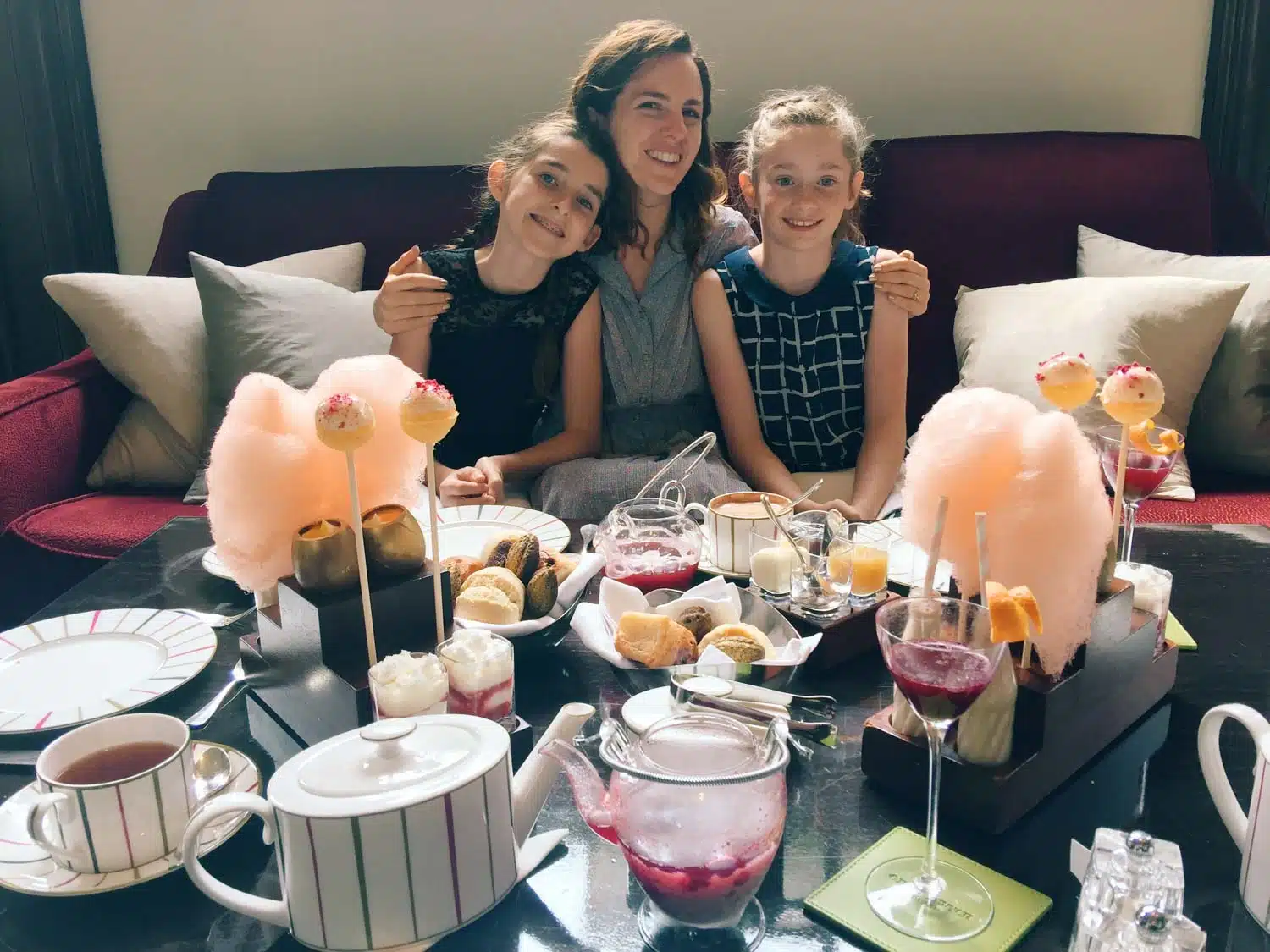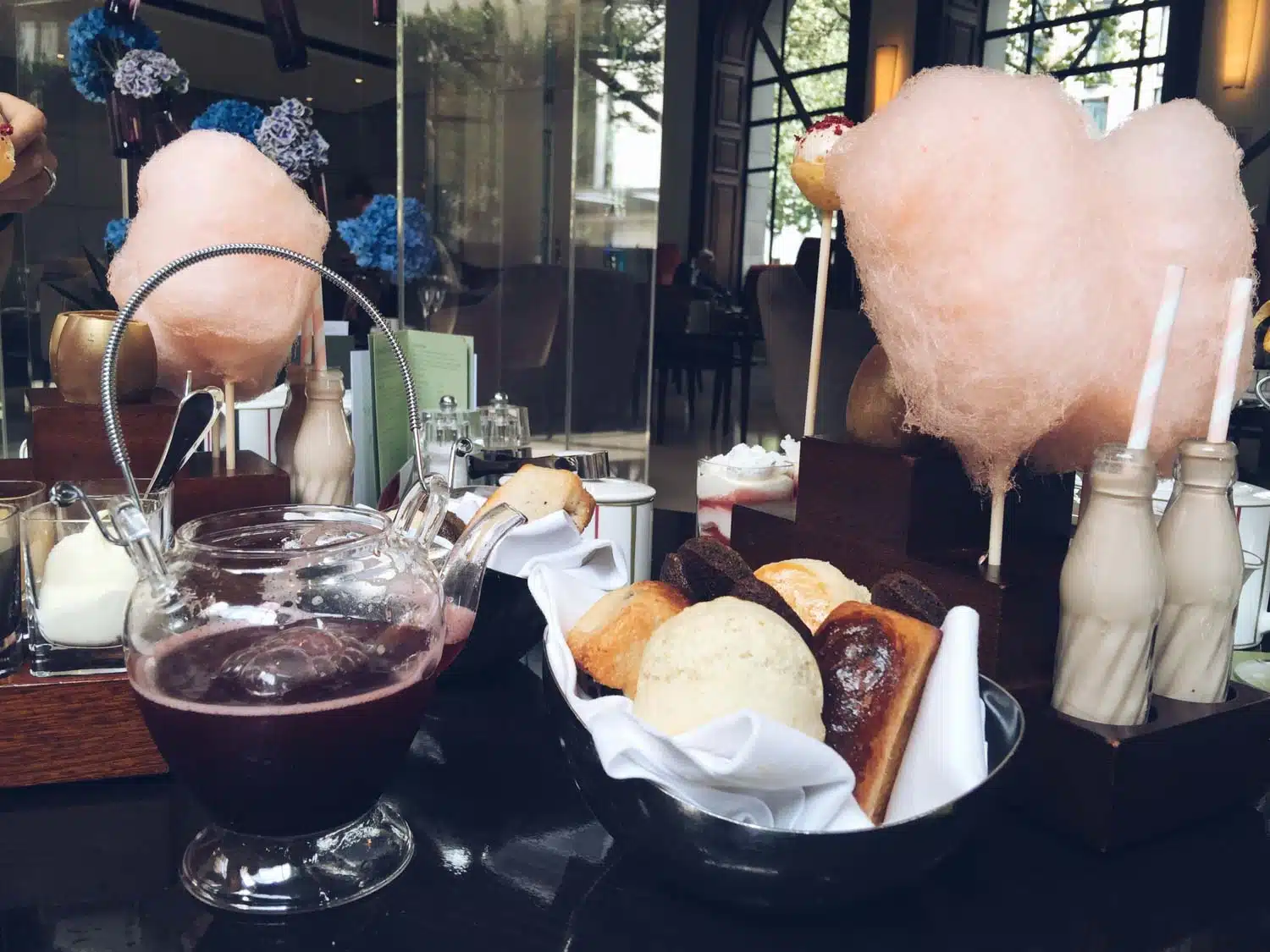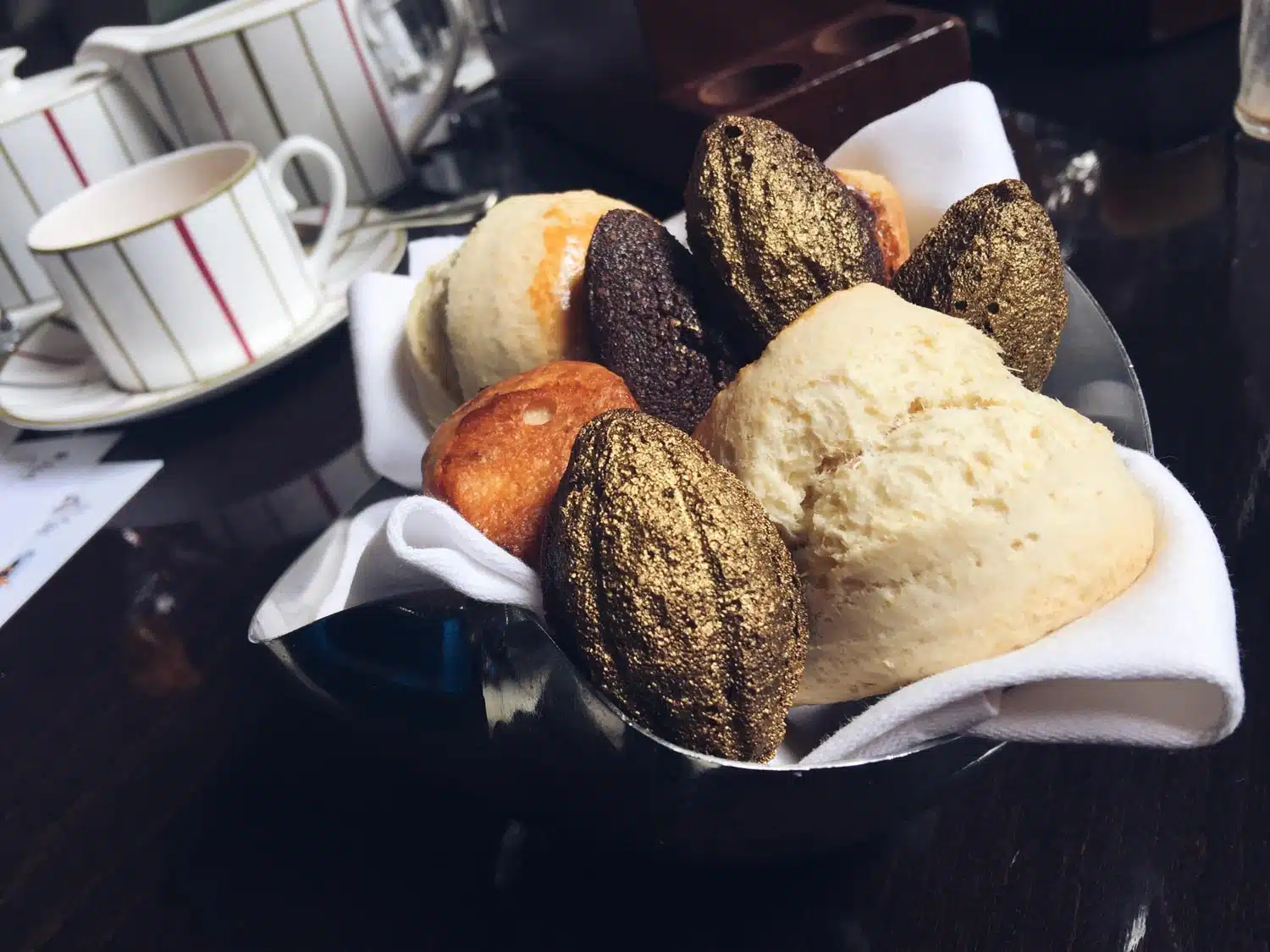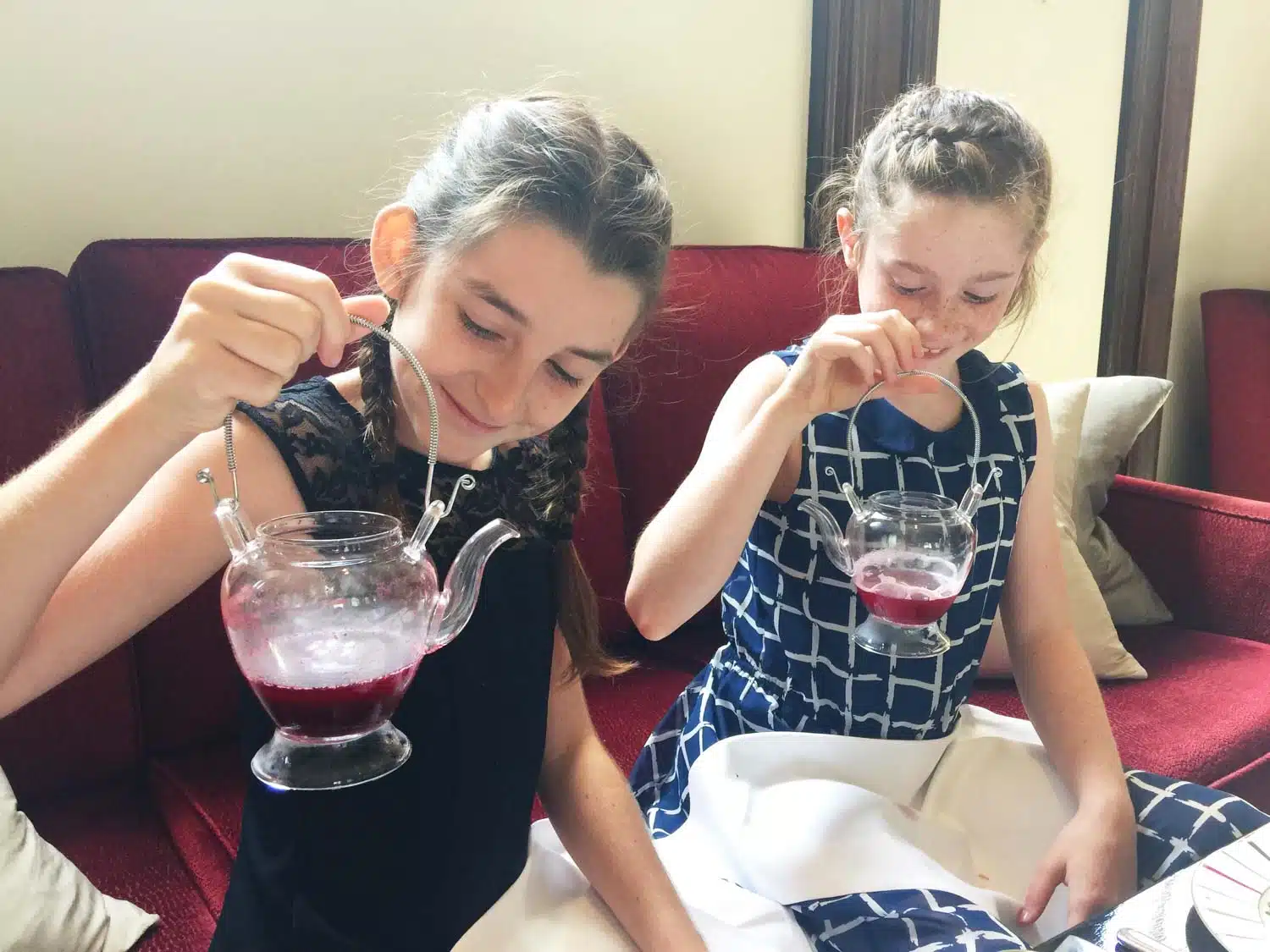 For another family option, the B Bakery Bus is brilliant fun. Starting at Victoria or Trafalgar Square, the bus takes you on a tour of some the major sights while you enjoy your tea and cakes in the specially adapted booths. It's a good one for pleasing teenagers, or for your first visit to London. The price varies depending on whether you sit on the top or lower deck.
Dress code: None
Price: £45-50 for adults; £35-40 for children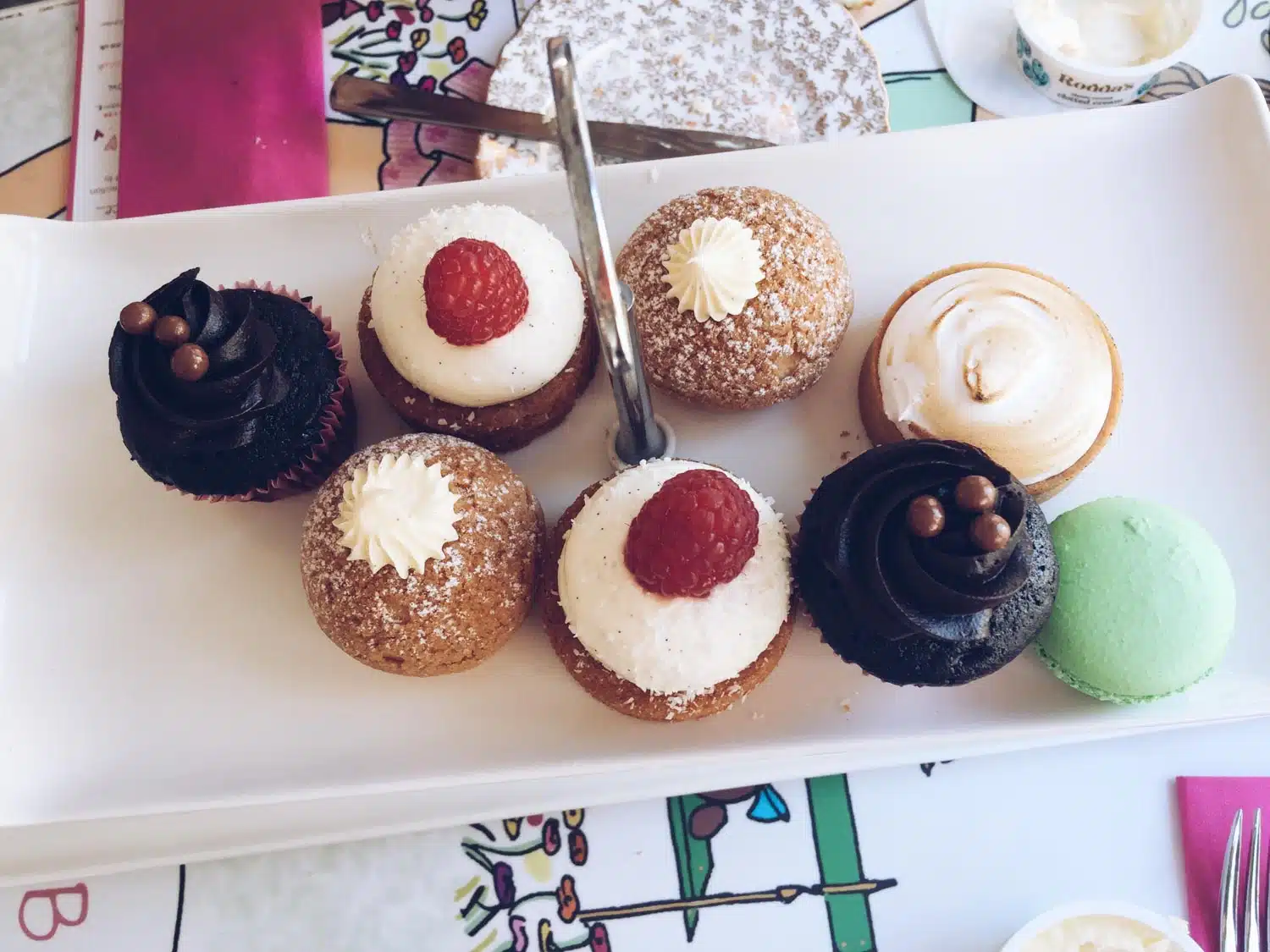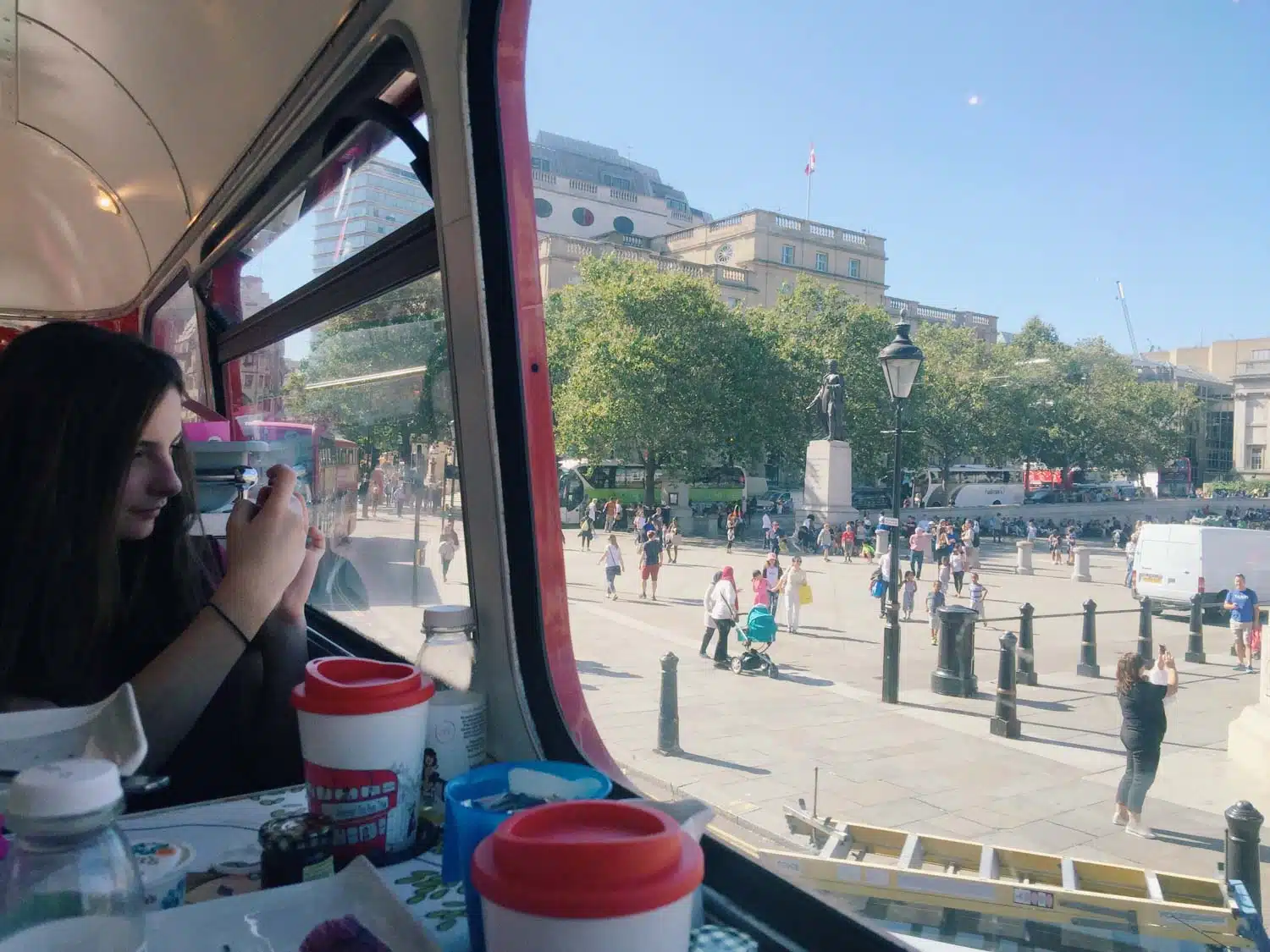 Britain isn't the only place famous for tea. For an Asian-inspired afternoon tea, you can head to the elegant Ting at the Shangri-La at the Shard. The high-end tea with a view comes with special touches like spring rolls and tapioca pudding. They also serve a classic afternoon tea with a gorgeous selection of desserts.
Dress code: Smart casual
Price: £54-70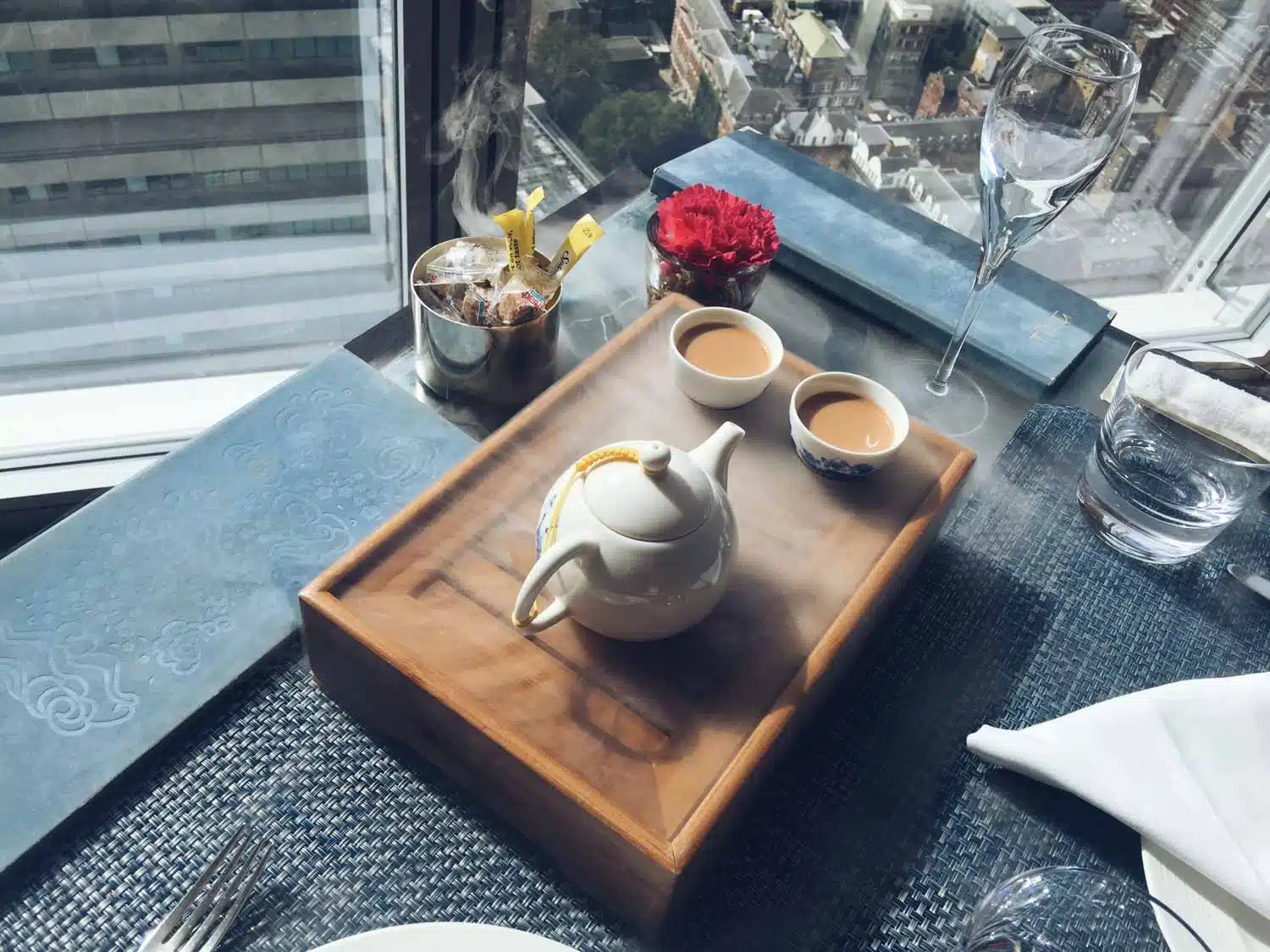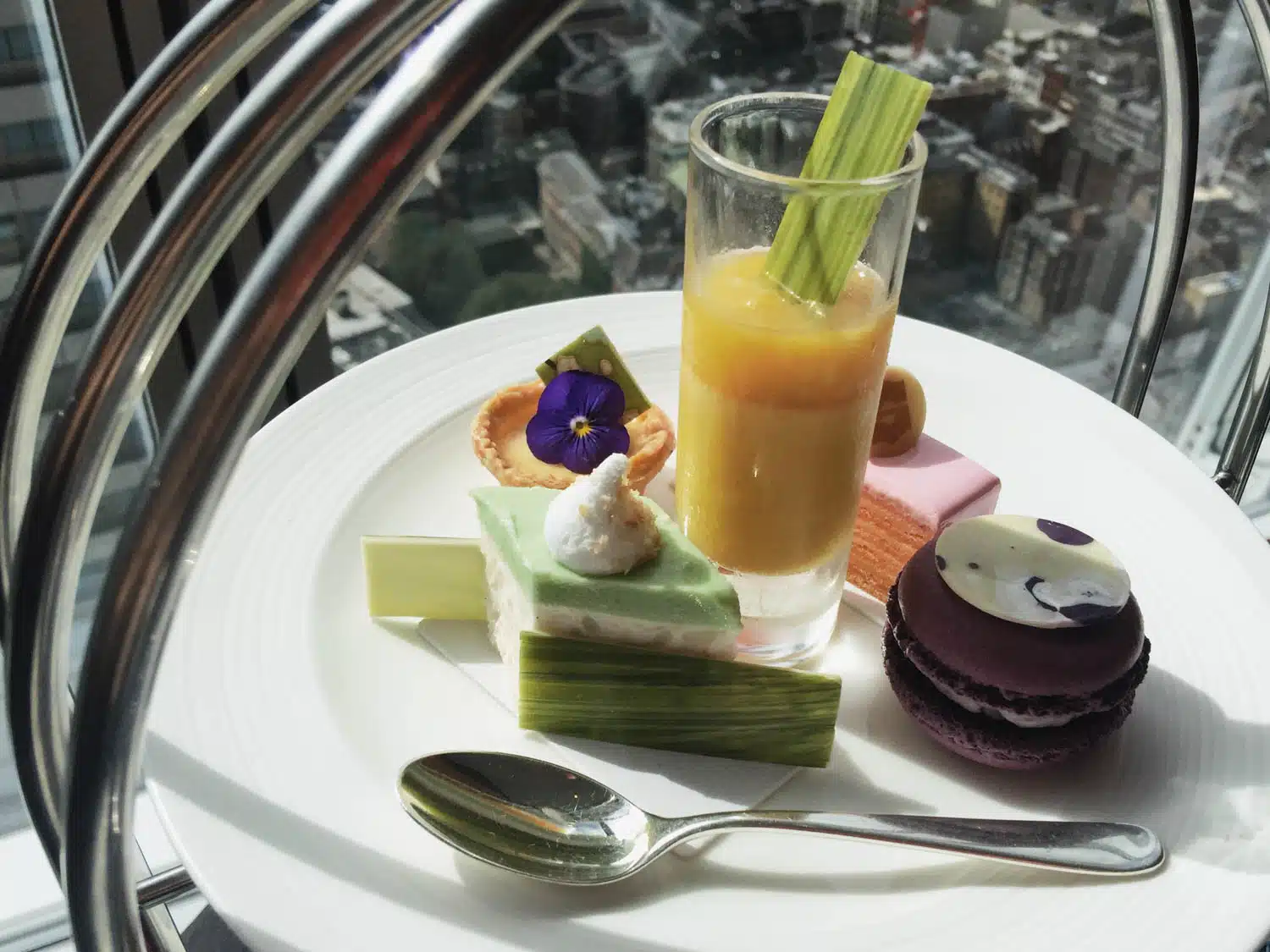 Not all afternoon teas have to be in the afternoon. At K West, you can go for an evening tea with a Glam Rock theme. It even includes a tray of miniature cocktails. Tea is served on vintage record covers with electric blue and pink crockery. You can also opt to have this tea in the afternoon, and it's close to Westfield London, so good to combine with a shopping trip. Or seeing a gig at the Shepherd's Bush Empire.
Dress code: None
Price: £24.50-36.50
London's best afternoon teas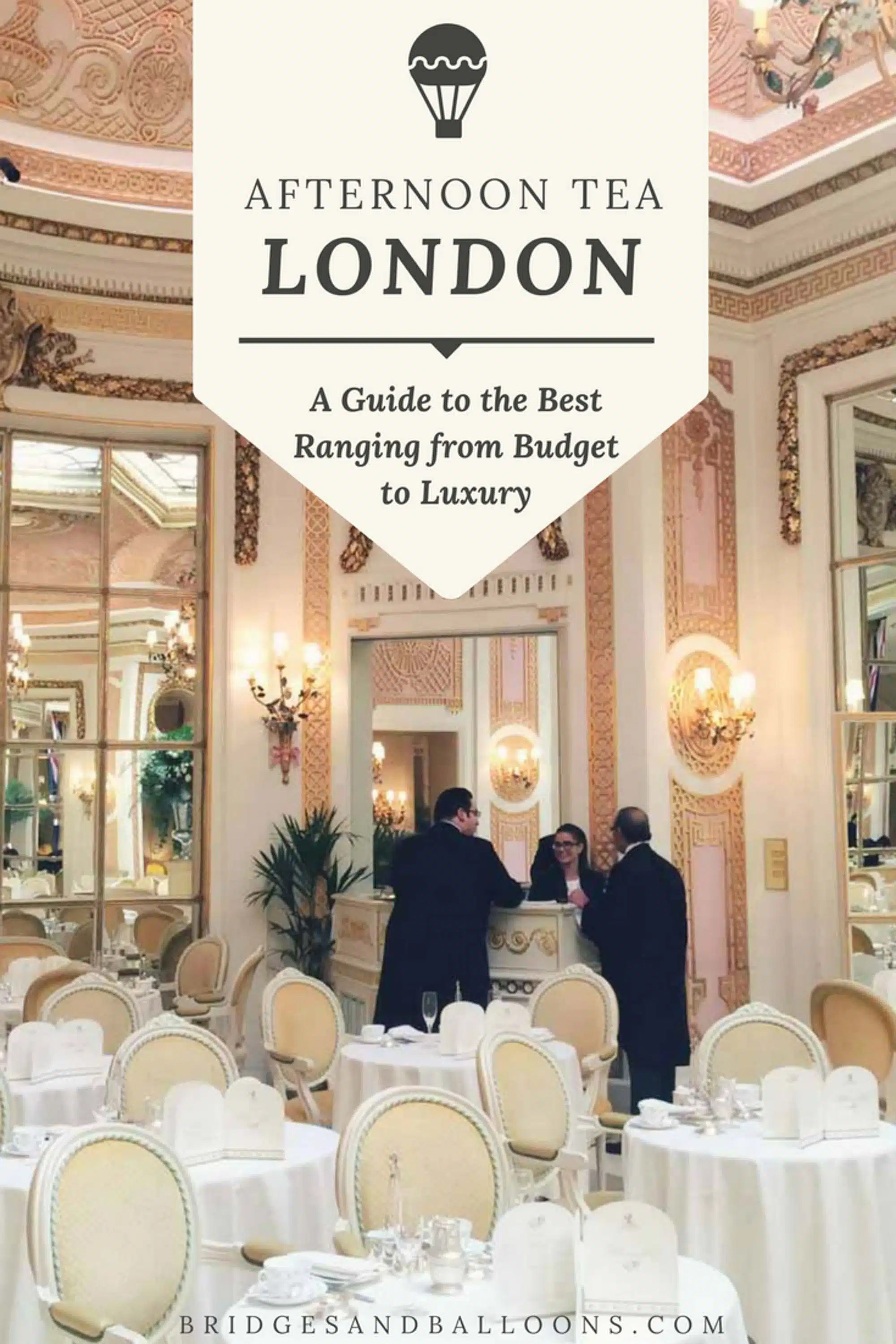 These videos are part of our series for Expedia called Victoria's Insider Guide to London. The other episodes in the six-part series so far are: