Until recently, I'd never stayed in London as anything other than a resident with my own bed to return to. But now we've made the move to Bristol, I've had the opportunity to explore some of London's hotels. As always, I was on the hunt for some place special – creative hotels with unique design, stylish touches and something that makes you want to tell people about them. There are all sorts of London boutique hotels that fit this bill, so I honed in on the 'hipster' category. I'm somewhat loathe to use that word as I know its definition is amorphous and contentious, but for the sake of this piece I'm referring to the genre of hipster that's largely defined by artisanal coffee, craft beers, retro design, bearded men and a departure from the mainstream. It's a style I enjoy and am fussy about, and the following six are the best examples I've found of hipster hotels in London.
All of the accommodation links in this post are affiliate links, which means I get a small commission if you make a booking (at no extra cost to you). It's one of the ways I keep this blog going. Read more about my affiliate policy here. Thank you for your support!
The most hipster hotels in London – London's best boutique hotels
1. Ace Hotel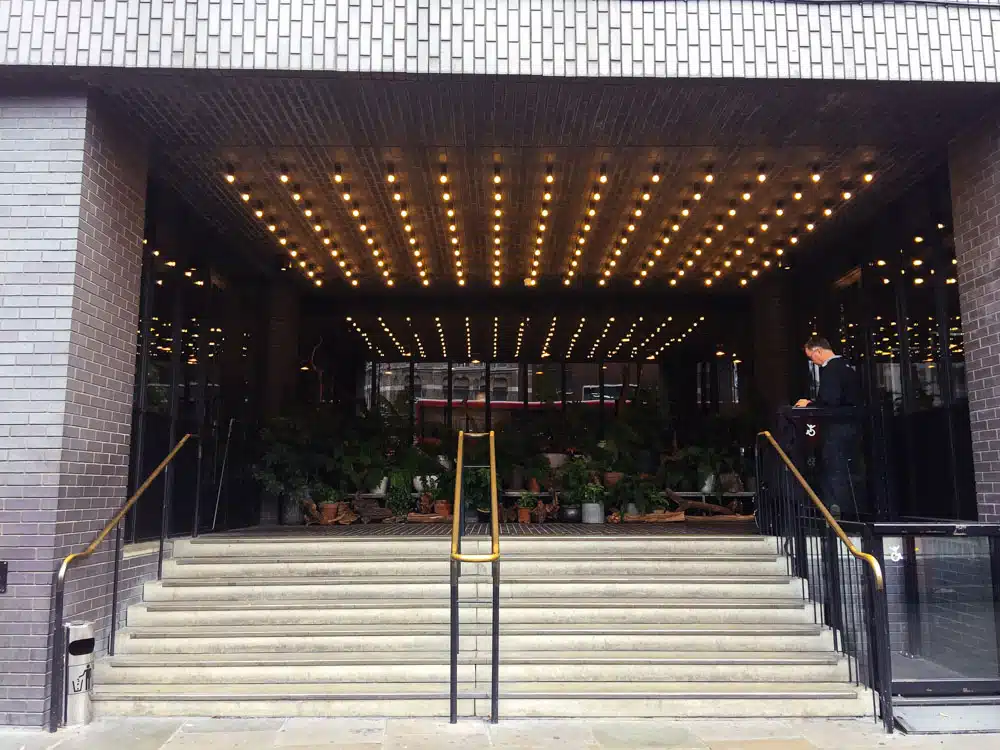 The Ace deserves the crown for most hipster hotel in London; its bar is popular with London's creatives and during the day you'll find the lobby filled with bespectacled Mac users. It calls itself a "friendly hotel celebrating creative gumption" but the achingly cool staff mean 'friendly' isn't always accurate. The rooms are like a hipster's apartment with artisan furniture, a stack of curated art magazines, grey palette boxes in place of drawers, and inexplicable design elements like a laminated paper folder. Some rooms even come with an acoustic guitar and vinyl player. Our favourite touch was an illustrated condom envelope that came tucked inside the minibar. And I liked the specially made bedtime stories that you can tune into on the in-room radio. As well as the lobby bar, the hotel also has a juice bar, a cafe, a modern English brasserie and a basement bar/club that's open every night. The Ace is part of a fast-growing chain that started, of course, in Portland.
Address: 100 Shoreditch High Street, London E1 6JQ
Price: From £225 for a double room.
2. The Hoxton
Just round the corner from the Ace is The Hoxton, which is a similar magnet for creative types and popular as a pseudo office during the days. While living in London, I spent many an afternoon curled in one of its fireside armchairs, working among the crowds in the spacious yet cosy lobby. As such, I've always been intrigued by what the hotel itself is like and it was a novelty to spend the night there. We were in one of the hotel's concept rooms, which you can request at the time of booking for no extra cost (but subject to availability). Although not entirely to my taste aesthetically, our East London/punk rock inspired room was quirky and stylish with a three-sided, very comfortable "booth bed" as its centrepiece. The rooms come with a handy guide to the local area, which point out some of Shoreditch's most popular haunts as well as some hidden gems. For the morning, you can order a free "breakfast in a bag" to your room, which includes granola, yoghurt, orange juice and a banana.
The hotel has an on-site restaurant, the Hoxton Grill, as well as plenty of excellent options in the local area. Also, despite this hotel's hipster credentials, it's a friendly, welcoming place where you can feel at home.
There is a second Hoxton Hotel in Holborn, which shares all the same vibes.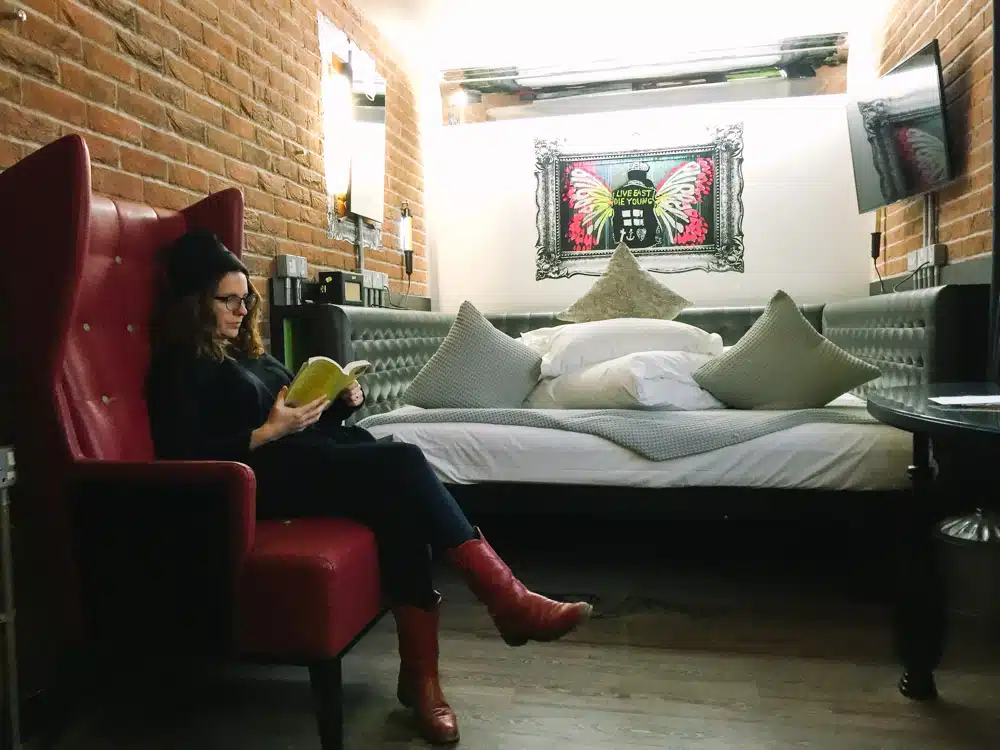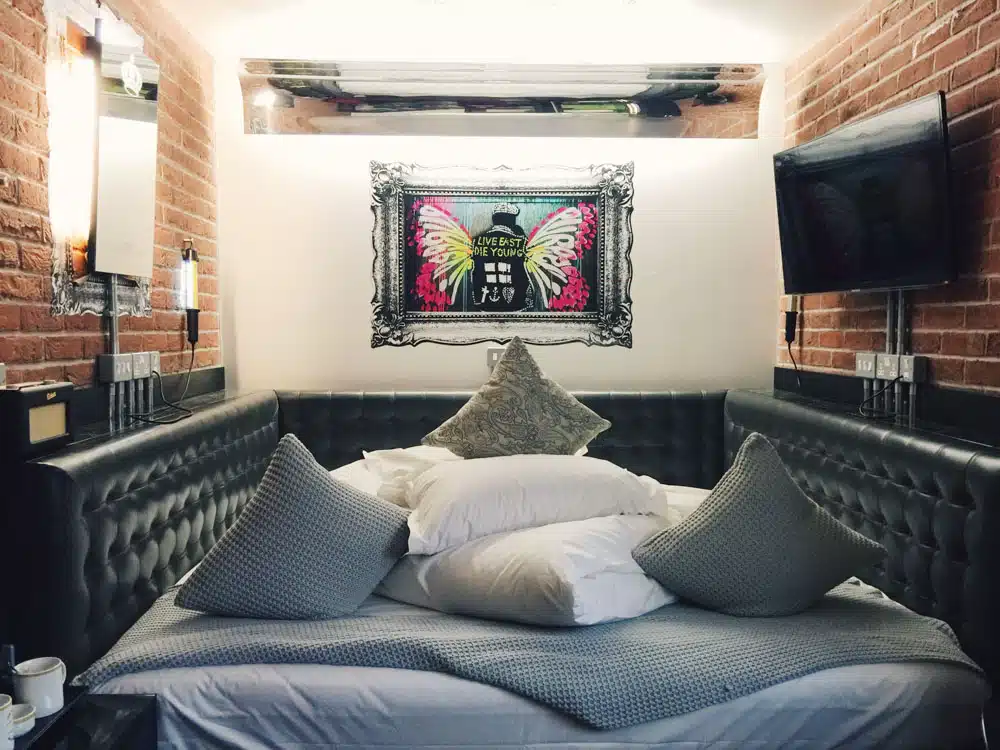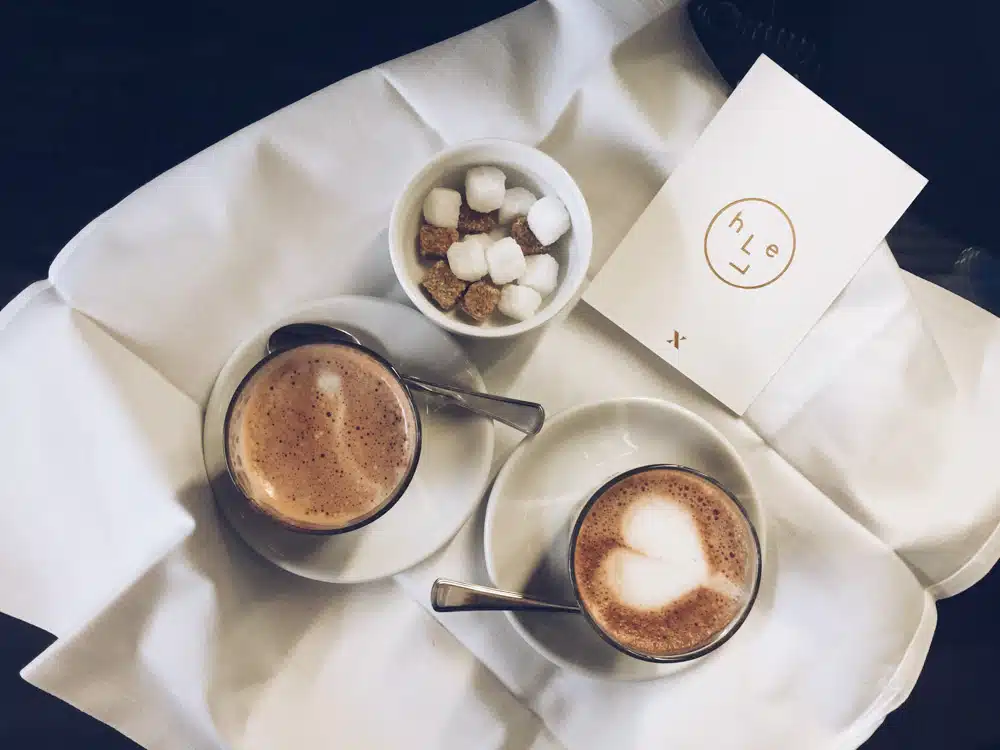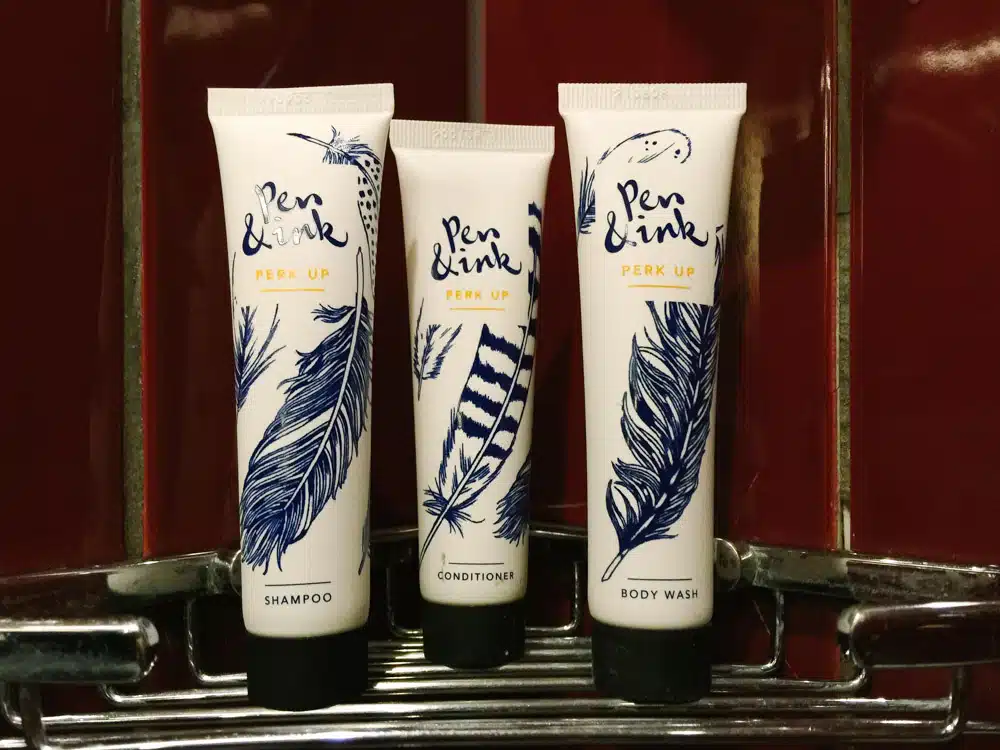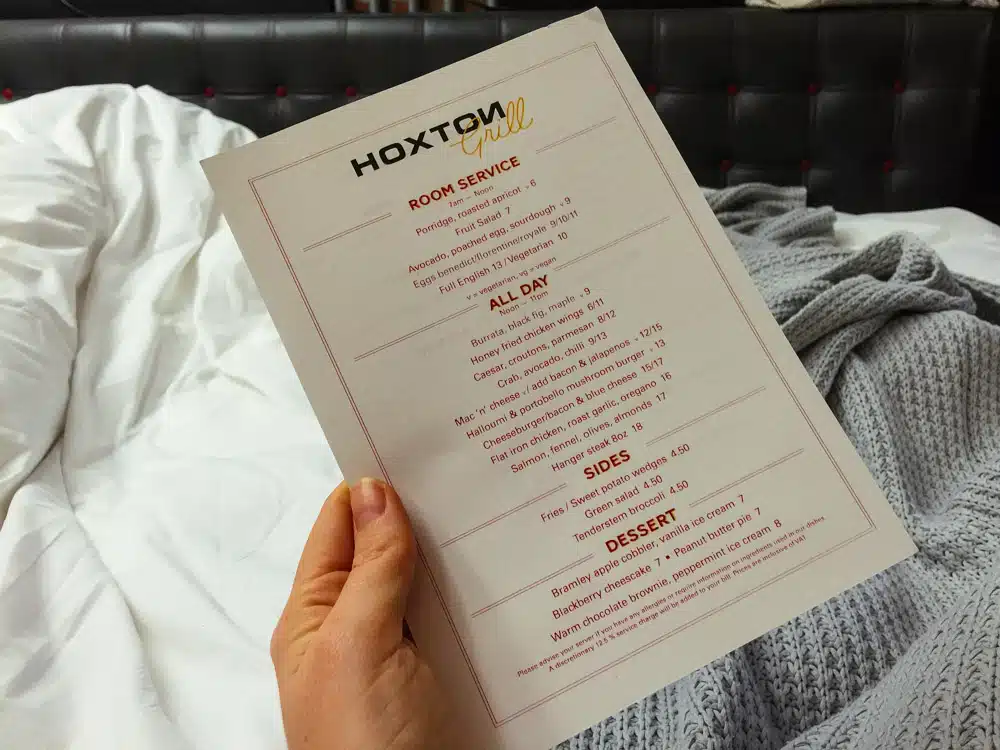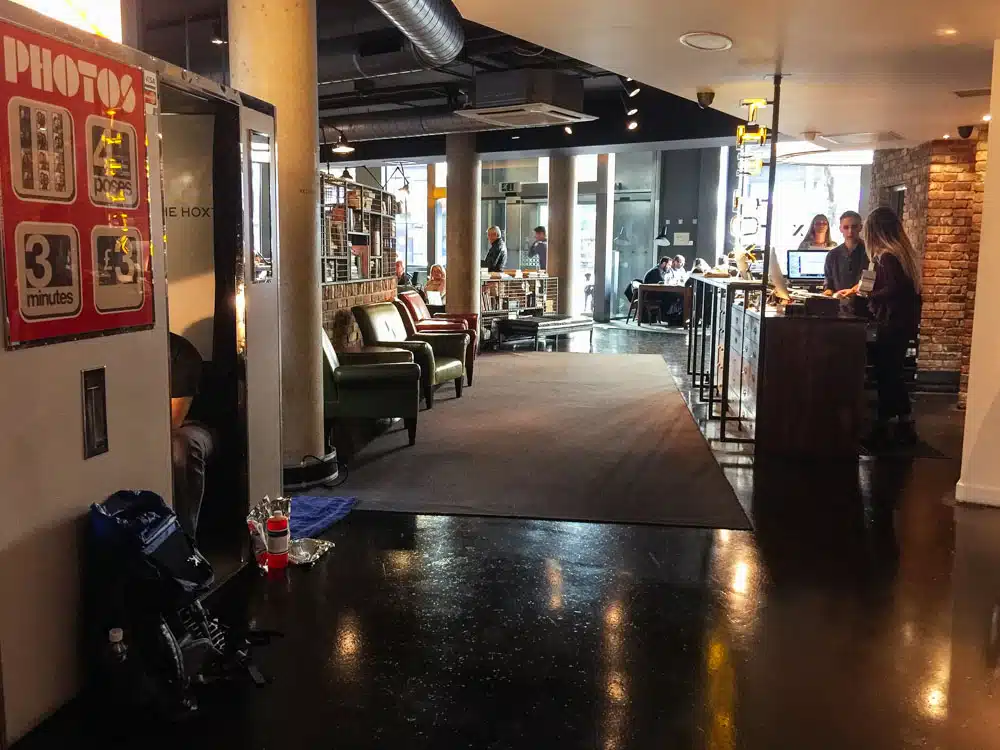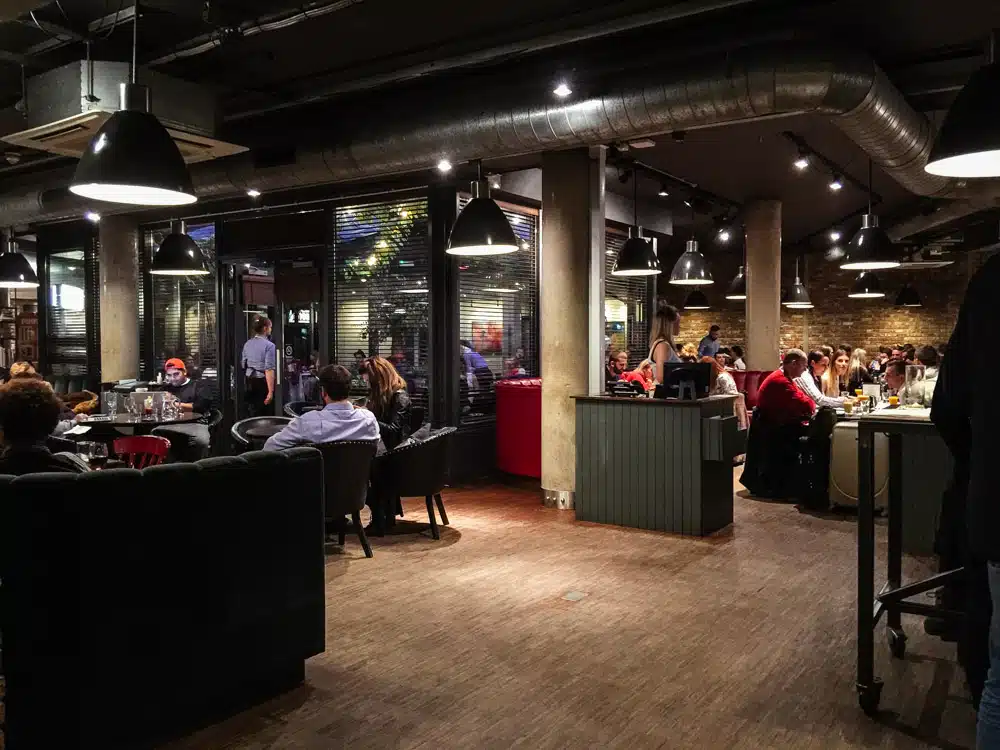 Address: 81 Great Eastern Street, EC2A 3HU, London
Price: From £219 for a double room
3. Leman Locke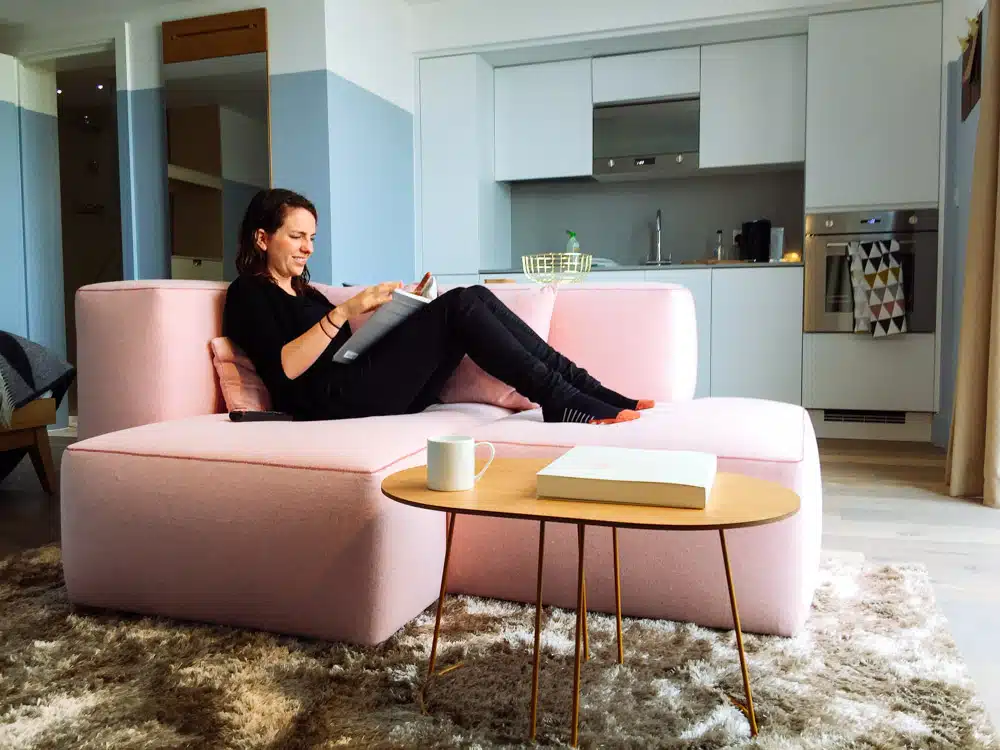 The Leman Locke design-led apart-hotel is an entire tower block of impeccably designed apartments that give you a taste of what home life might be like for a well-off London hipster. The rooms centre around a stylish pink, L-shaped sofa, and the fully-equipped kitchens come fitted with high-end appliances and all you need to cook at home. Best of all, are the floor-to-ceiling windows, which provide sweeping views across the city. The whole apartment would look at home in an interiors magazine for hipsters. Added bonuses include complimentary T2 teas, Doisy&Dam chocolate, and Kinsey Apothecary products – there was even a gin and tonic on the table.
Downstairs is a similarly stylish lobby, where you can find a friendly cafe called Hyde, serving top-notch coffee and snacks. A restaurant, Trevis, is coming soon. There are also meeting rooms, a gym, in-room spa treatments, "Locke Coves" for yoga/meditation, and a cultural programme that includes cooking courses, craft beer tasting, cocktail masterclasses, DJ training and more. It's a true hipster heaven where you could easily stay for months. I could definitely live there!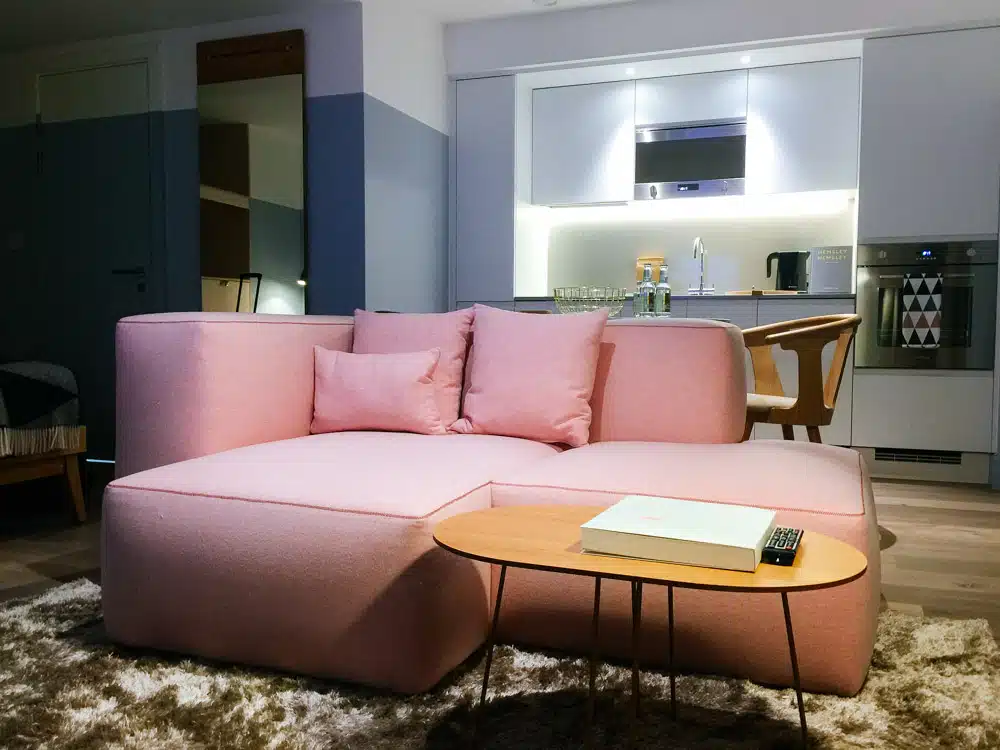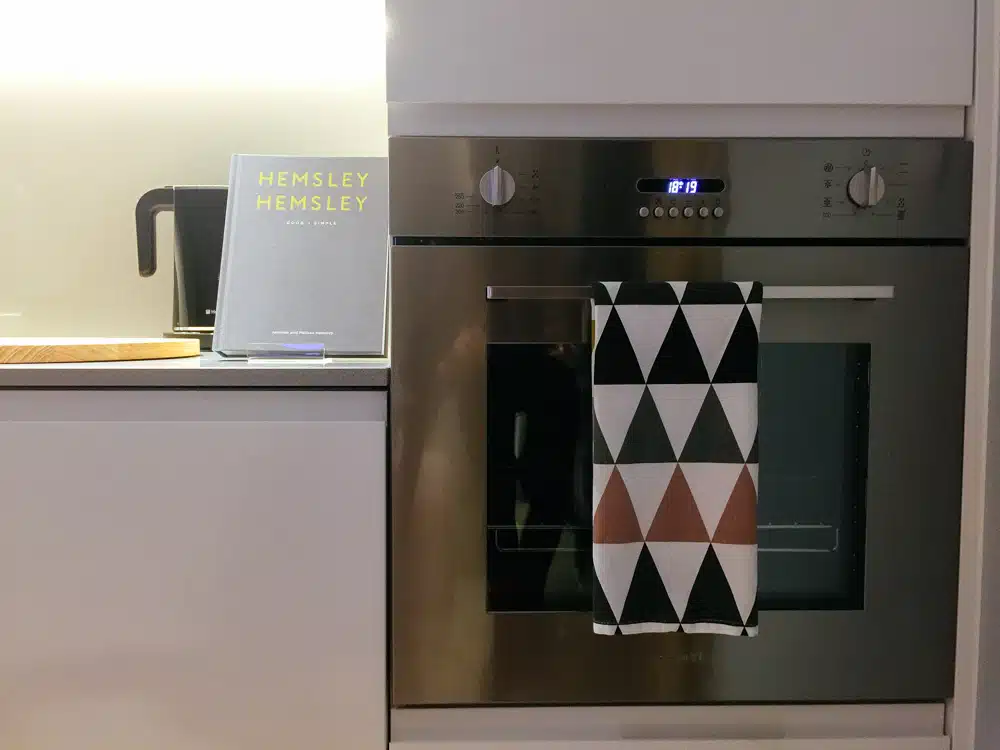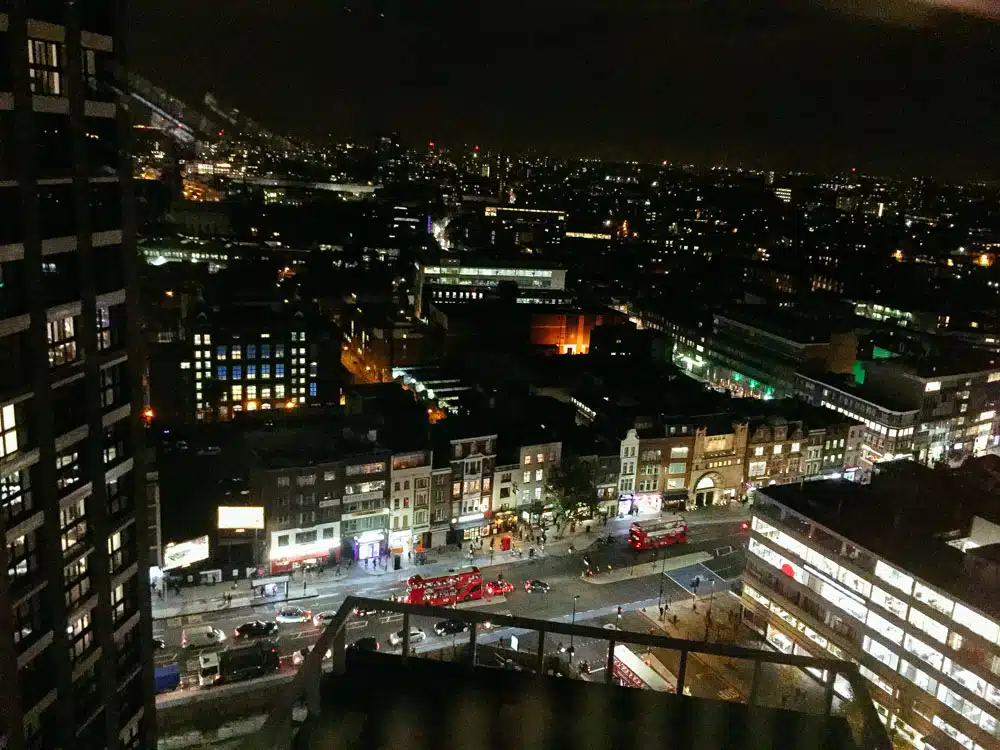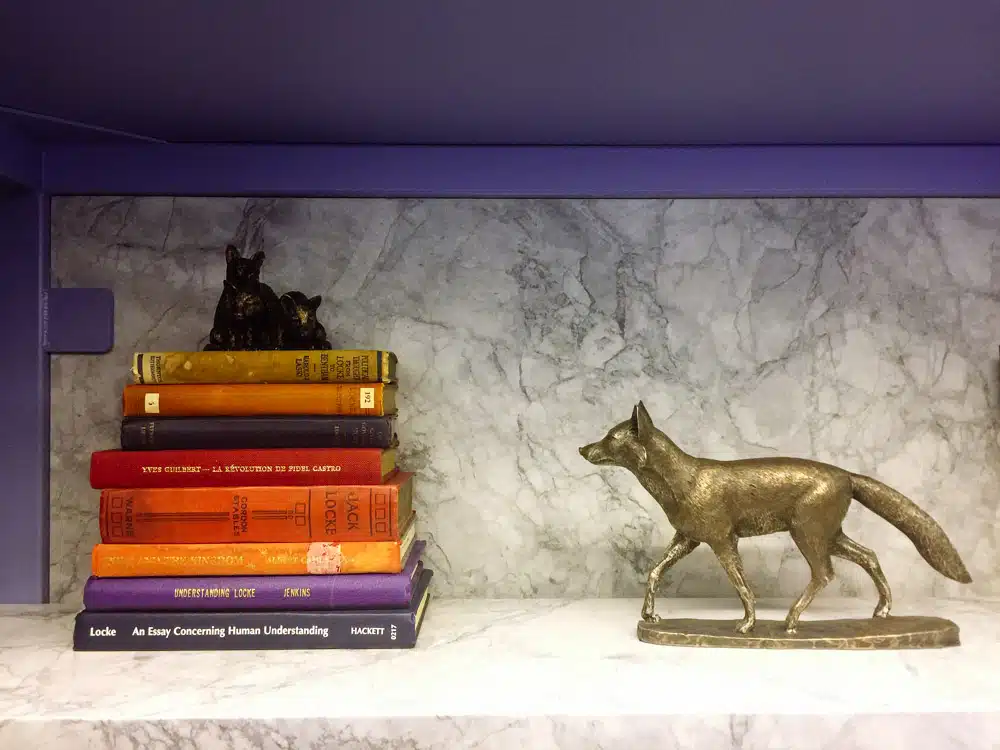 Address: 15 Leman St, London, E1 8EN
Price: From £160 per night
4. Qbic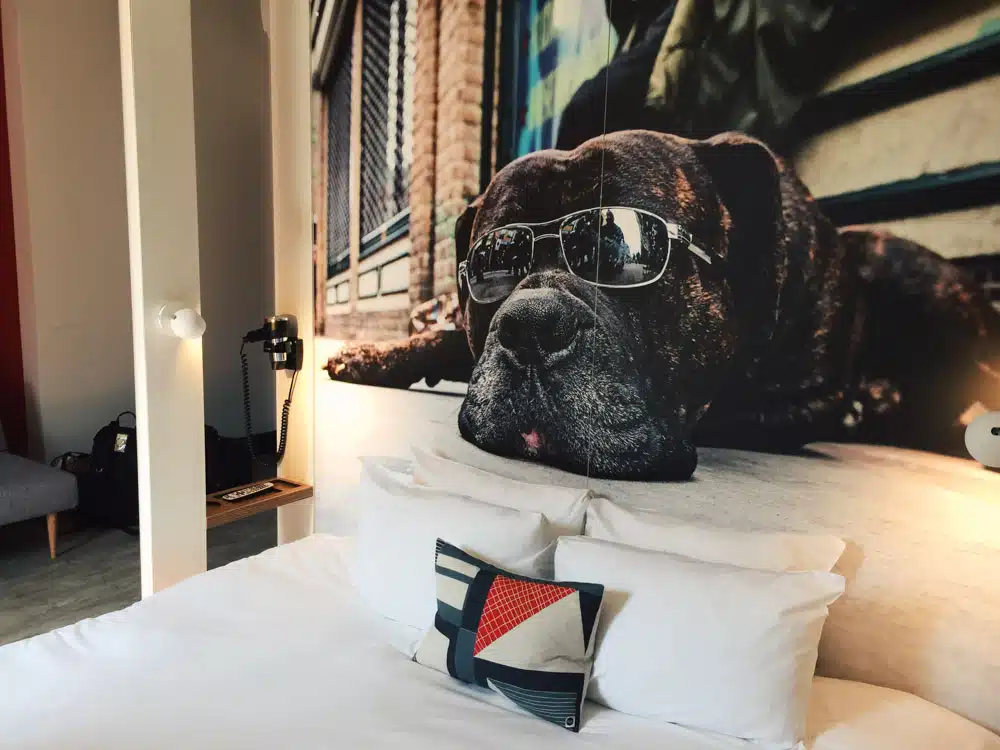 Not much to look at from the outside, the Qbic hotel outdoes itself inside, with fabulously quirky design, including lampshades made of colourful crates, shelves in the shape of cows, bright yellow sofas, and a floating head above one of the tables. And that's just the restaurant/lobby. The bedrooms themselves are designed in an original 'Qbi' pod concept with all the main elements – bed, bathroom, tv, and light – attached to a central frame with a huge colourful portrait as the centrepiece. It makes for one of the most striking hotels we've ever seen, feeling both futuristic and cosy. We stayed in a room without windows, but you can pay more for a room with a view.
The cafe/restaurant downstairs is a fun place to hang out, and the food/drinks are delicious and reasonably priced. This is the most budget of the hipster hotels on this list, and remarkably priced for its quality and location.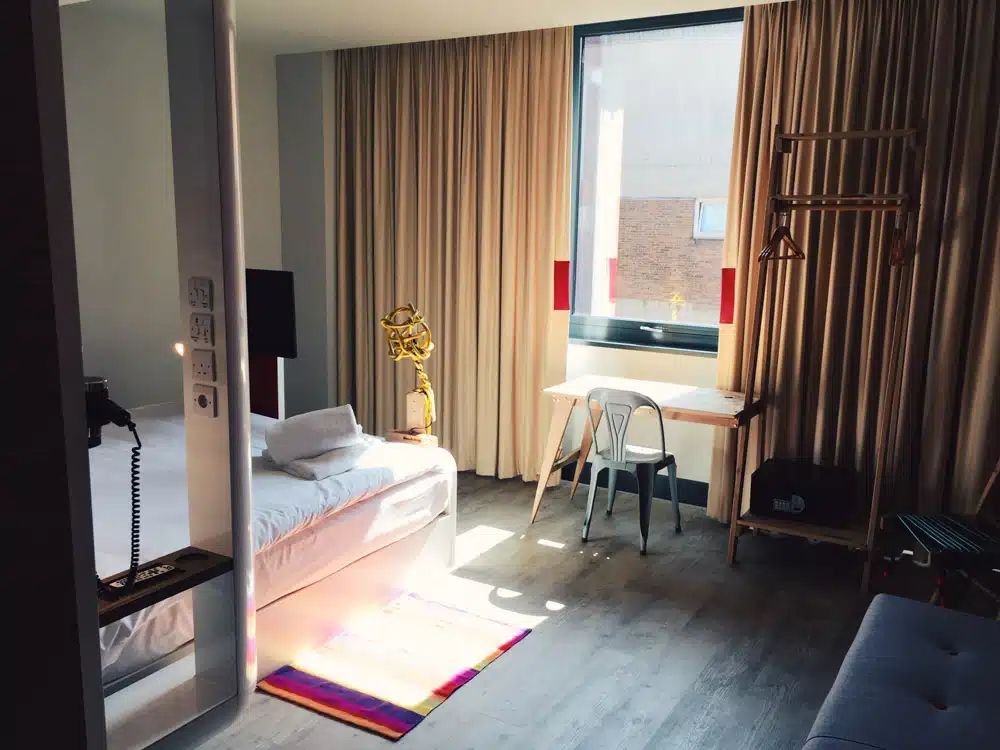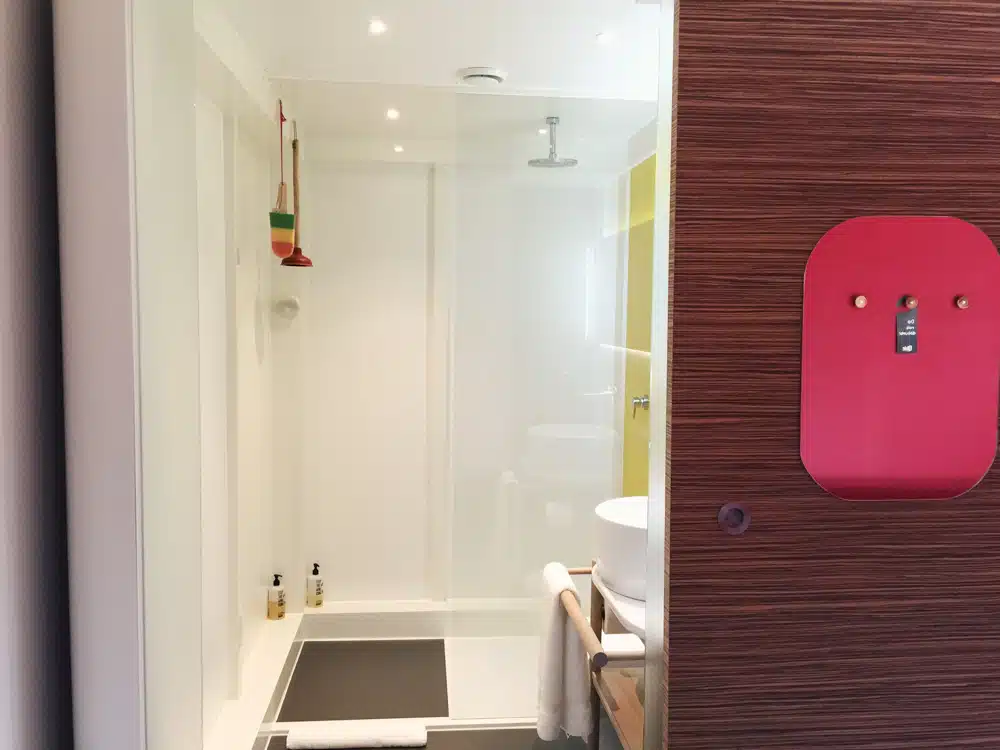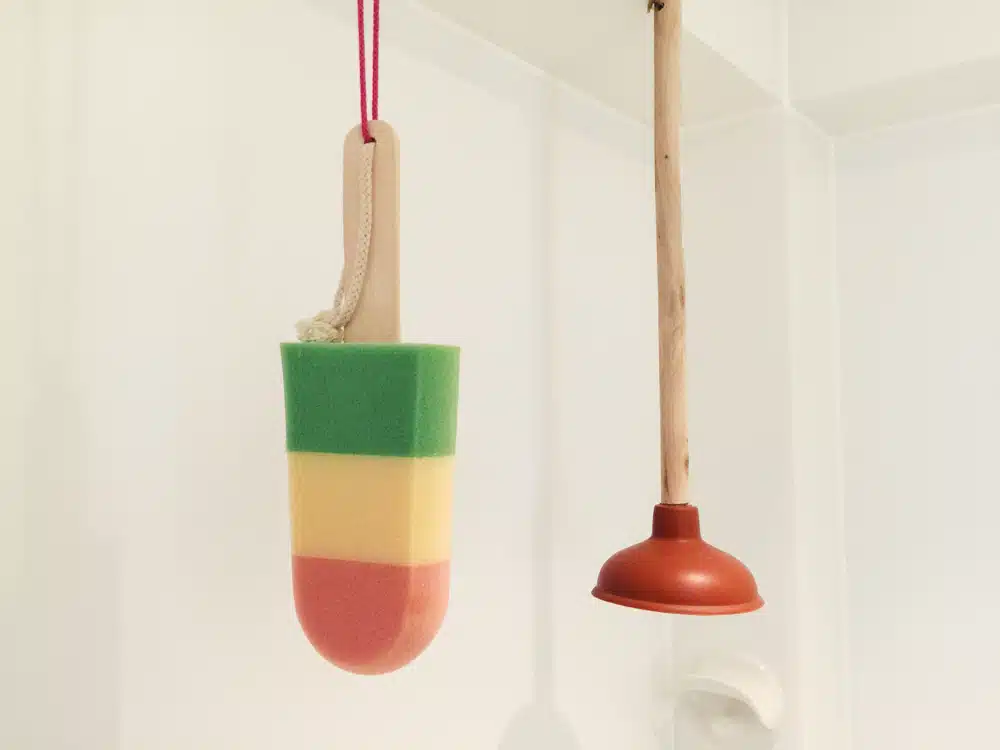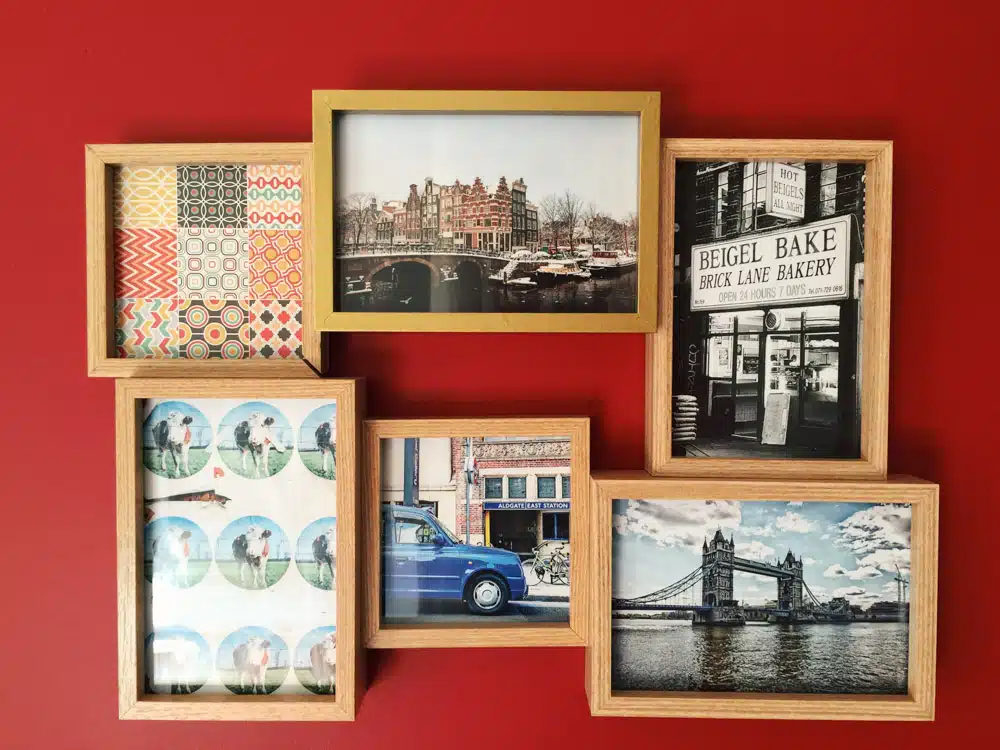 Address: 42 Adler Street, London, E1 1EE
Price: From £55 per night for a double room
5. The Artist Residence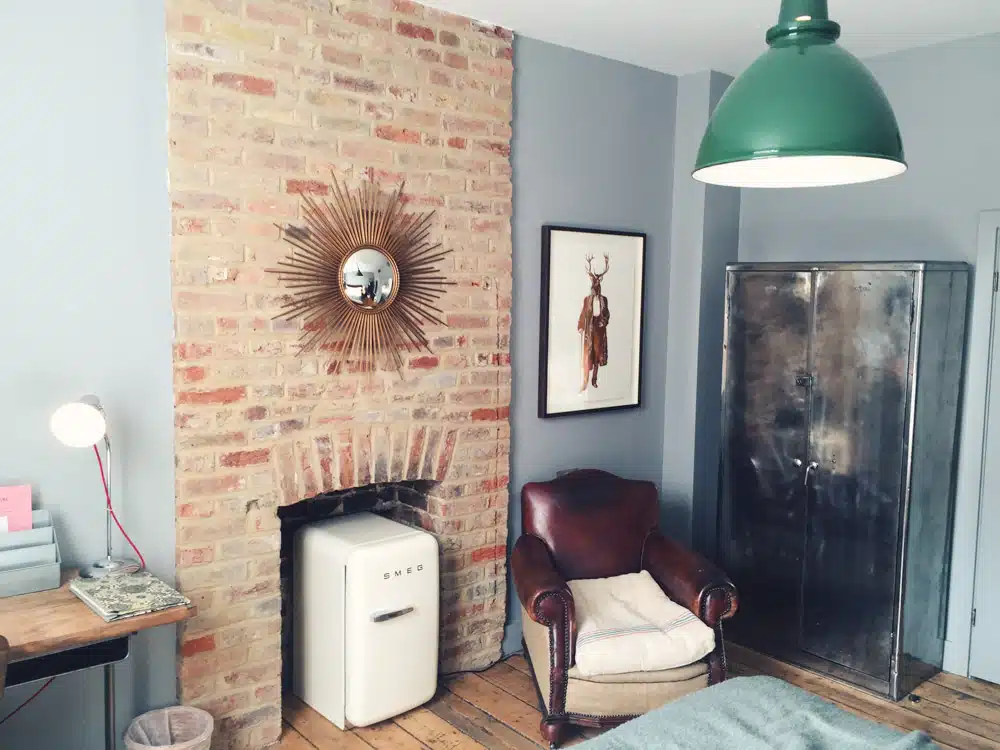 Not all the hipster hotels are in East London and the Artist Residence in Pimlico, five minutes from Victoria station, is a great choice for those looking for something on the the south side of the river. The ten-bedroom boutique hotel is hipster luxury at its best, with finely curated vintage furnishings, reclaimed wooden floors, exposed brickwork, and stylishly cosy design, supplied by the likes of Anthropologie. We stayed in a medium room, which included a mini smeg fridge, egyptian cotton linens, and a wonderfully powerful rain shower.
Downstairs, there's a quality restaurant serving seasonal food, and a trendy underground cocktail bar, as well as a ping pong room and lounge with lots of cosy spots to snuggle by the fire. Keep an eye out for the owners' art collection that adorns all the walls and gives the hotel its name.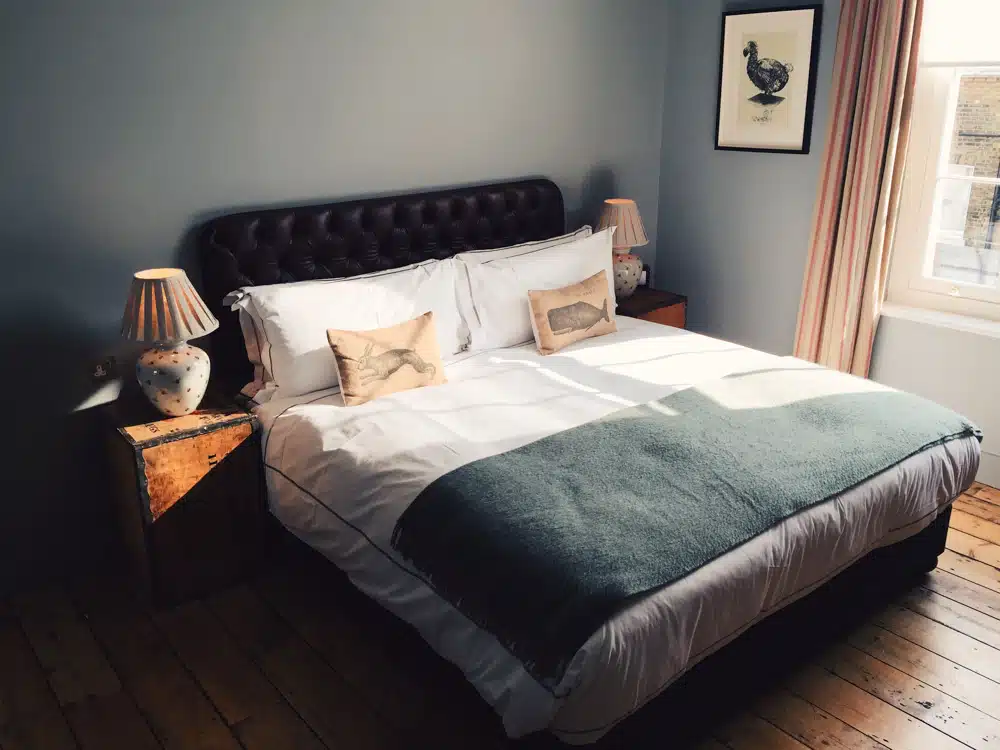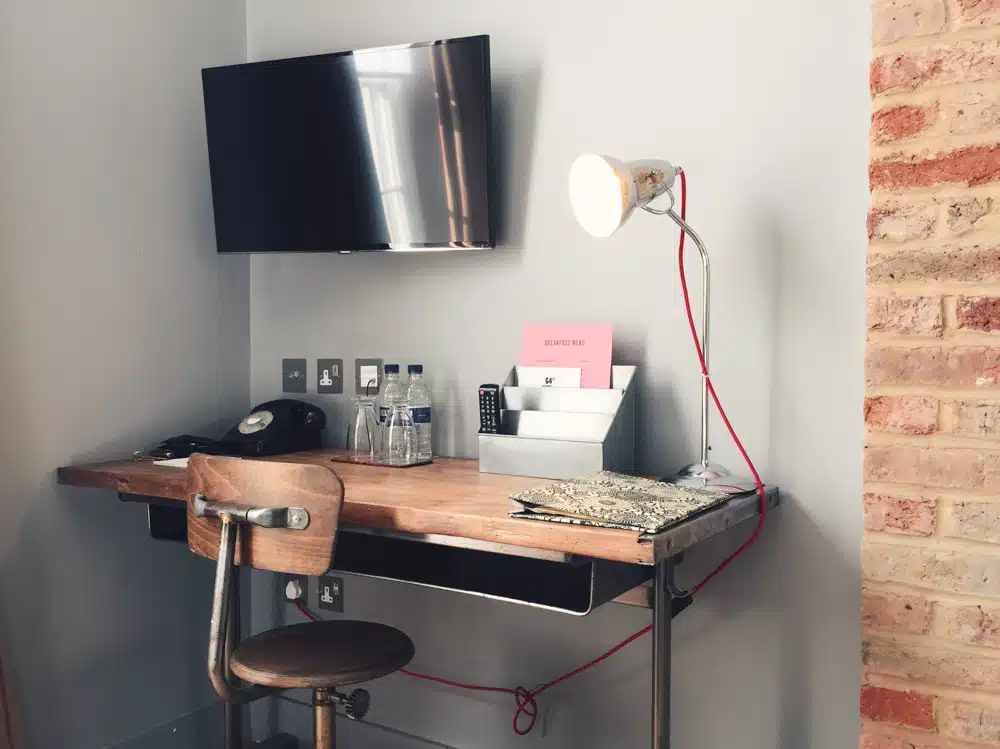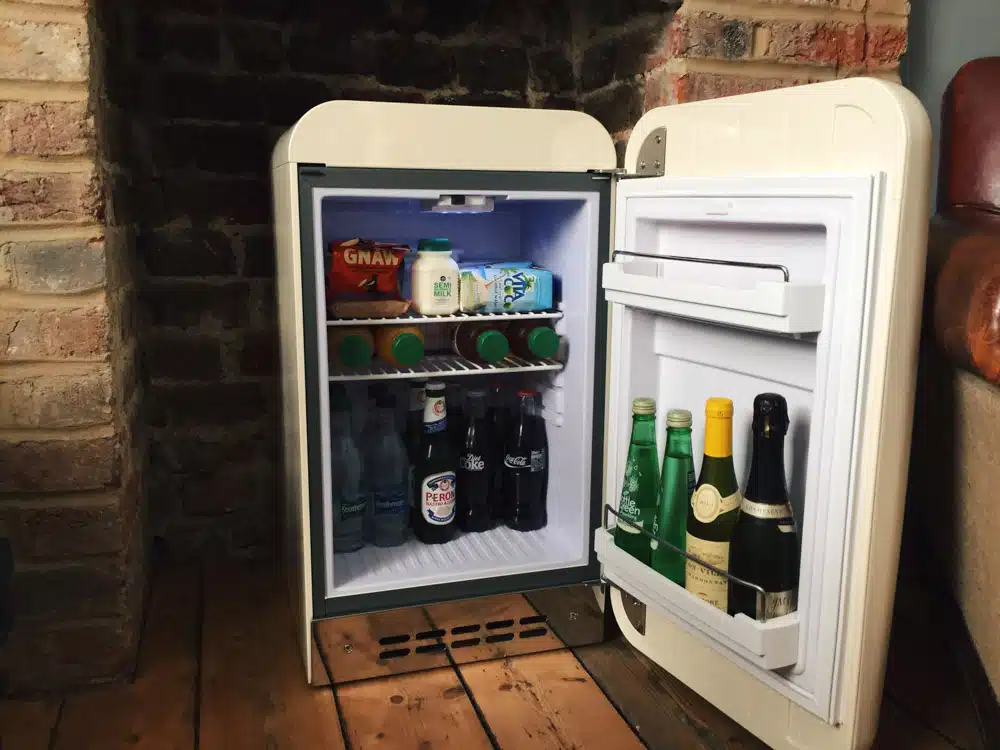 Address: 52 Cambridge Street, Pimlico SW1V 4QQ
Price: From £180 for a double room
6. The Zetter Townhouse
The Zetter Townhouse has some of the most unique hotel rooms in London, decorated with a quirky British style. My favourite is one of the townhouse club rooms that comes complete with a Union Jack-emblazoned four-poster bed for a truly royal sleep. Others have fairground carousel design features, and all are decked out a luxurious, sumptuous style.
Downstairs is one of London's best cocktail bars, which looks like the living room of an eccentric collector with a penchant for unusual taxidermy and renaissance art. The sophisticated cocktails are expertly prepared by some wonderfully dapper staff, and it's worth a visit even if not staying in the hotel.
The Zetter Townhouse is part of The Zetter Group, which also has another townhouse in Marylebone, and a hotel across the road from the one in Clerkenwell.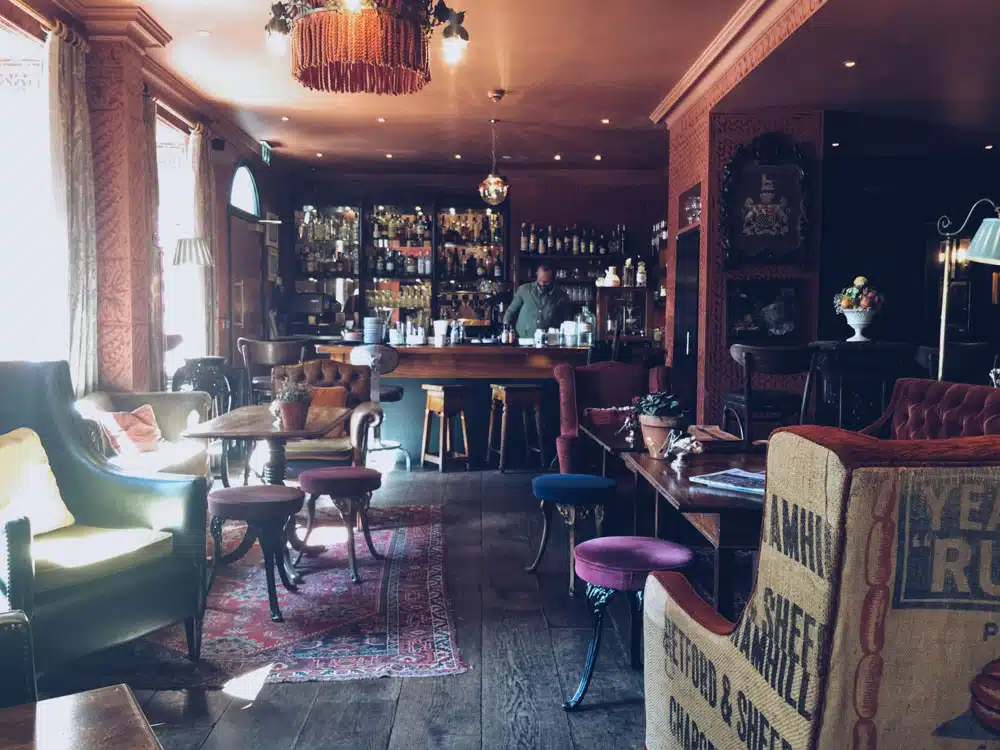 Address: 49-50 St John's Square, London EC1V 4JJ
Price: From £210 for a double
Note: A few of these hotels invited us to stay, but that had no sway on our opinions. We recommend them all. 🙂 Read my policy on sponsored stays and affiliates.
Save time and money on your next trip
See our travel resources page for all our best travel tips, including how to save money with the best cards, what insurance to choose, and all our favourite tools and tricks.