Last updated on
Otherworldly, epic, dramatic, enthralling and magnificent are words that come to mind when I think of Iceland. It's one of the most incredible places I've ever been, and somewhere I'd recommend to anyone, regardless of their taste. In my mind, it's a country that can't fail to impress. From black beaches covered in giant diamonds of glacier ice, to waterfalls that make your jaw drop, it's a country of constant awe-inspiring delight. I've written a detailed 5-day Iceland itinerary, and a guide to Iceland's ice caves, but here's a post that's all about the photos. If you're not already convinced, here's some visual inspiration to get you dreaming of Iceland too.
Reykjavik is a city backed by mountains…
…where modern architecture sits with glorious nature…
….and shimmers in a golden light.
There are jewels in the sky…
…a cathedral in the shape of a spaceship…
…cafes to get cosy in…

….and soup in a bowl of bread. (Iceland isn't great for vegetarians, but if you're a meat or fish eater, here's a guide to local Icelandic food)
Step outside the city to find lands of vibrant shades…
…where you can bathe in a Blue Lagoon.
The Golden Circle takes you on a journey to otherworldly lands…
…where the earth bubbles…
….and sprays…
…and you can't help but be mesmerised…
…by the magnificence of the land.
Big ice calls for mega trucks…
…that scramble across glaciers to remote camps amid the snow.
Snowmobiles await…
…for your own icy adventure…
…to a mountain that commands great awe.
You'll feel like an astronaut.
And, at night, cosy up in the cutest guesthouse in all of Iceland.

Road trips in Iceland are extreme…
…and filled with glorious sights…
…from waterfalls…
…to snow-tipped towns.
When you think it can't get better, you find a lake filled with jewels…
….of glacier ice…
…in shades of every blue.
It's a place for dreaming…
…and exploring…
…on black beaches filled with ice.

Pick a favourite if you can.
Then it's time to look below…
…and find a cave made of ice…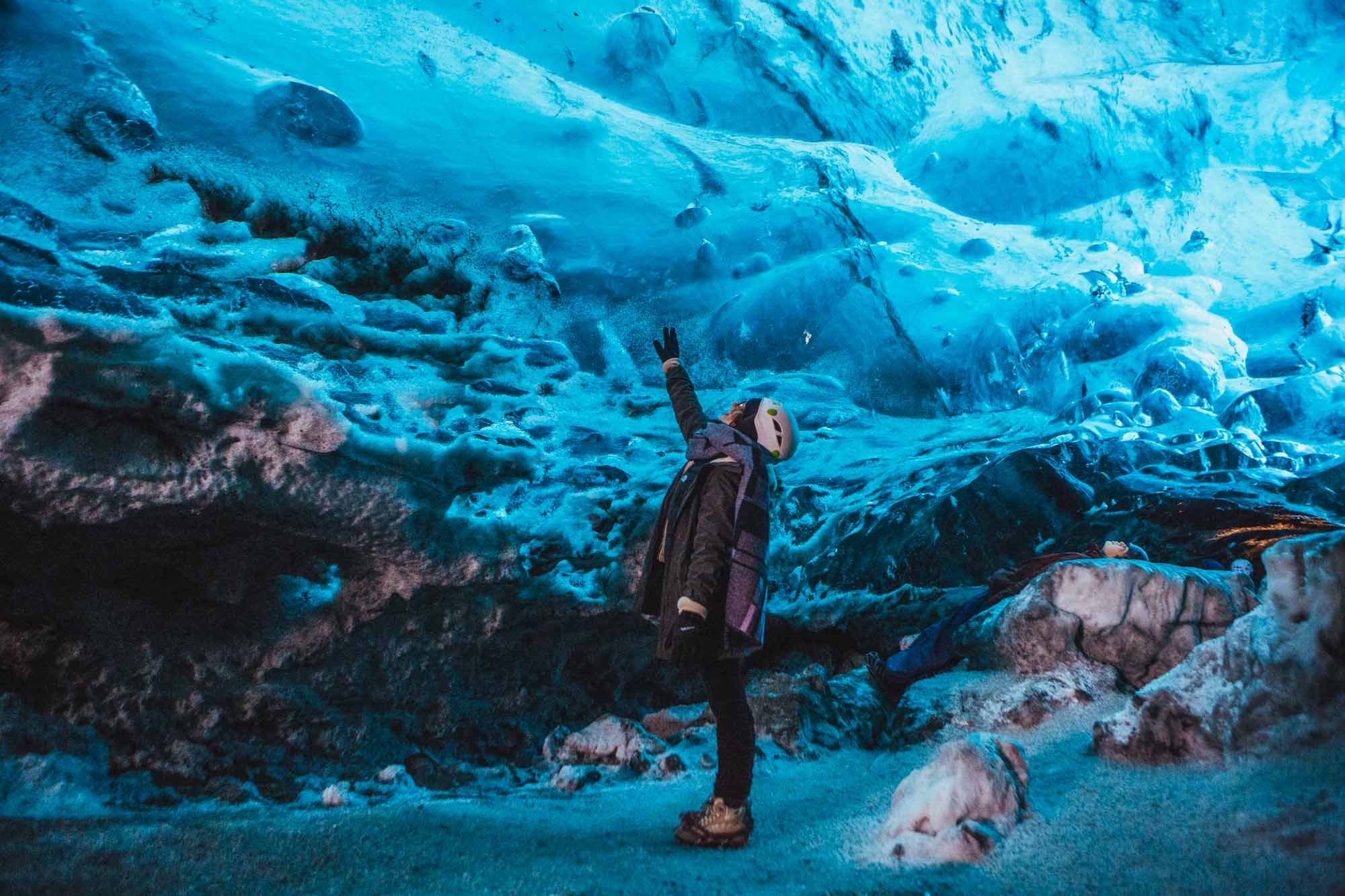 …and magic…
…and blue.
And, if you're feeling lucky, turn your eyes to the sky at night…
…where auroras dance across the sky.
Even without the lights, Iceland is magic to behold…
…with a light like no other…

…and magnificence at every turn.
Iceland tips and advice