I have big news!
This little family is becoming three! On 26 January 2018, Steve and I are expecting a baby!
As readers of this blog will know, it's taken a while to get here – 18 months in fact – but patience paid off and after months of hospital appointments, scans and uncertainty, we finally saw the longed-for plus sign on the stick. When this baby one day turns to us and asks "Was I planned?", the answer couldn't be a bigger yes.
We've been keeping our news on the down low for the past three months while waiting for our 12-week scan, but now that all the results have come back and all is looking good so far, we're finally sharing it with the world. Keeping it secret has been tricky. During that time, I went to a hen do, a wedding and many trips to restaurants where I refused the wine. People would ask, how are you? What's new? and I'd shrug and say not much, internally screaming, there's a human growing inside me! It's good to finally share the truth.
We found out in mid-May. I'd been doing tests for months, so had got used to the disappointment of a single line. It's what I expected. But then one day, on the way to a family party, I saw that magic cross slowly appear, faint, but certainly there. I couldn't believe it. I was convinced it was a false positive, skewed by a hormone injection I'd had a couple of weeks before. But after five more positive tests and a call to the doctors, I finally understood it was true.
The weeks since then have been new, exciting and filled with bundles of emotions, from pure joy to trepidation. Each scan has bought a little more ease. At seven weeks we saw a heartbeat
, at nine some little movements, and at 12-weeks, a baby sliding around in the womb. There's a moment every day, when I'm hit with the realisation: there's a baby there in inside me.
The happiness is huge and life has already shifted. We look at the world and wonder how this little one will see it. We research pushchairs and plan the baby's room. And we dream of the adventures the three of us will go on. We're overjoyed to be parents.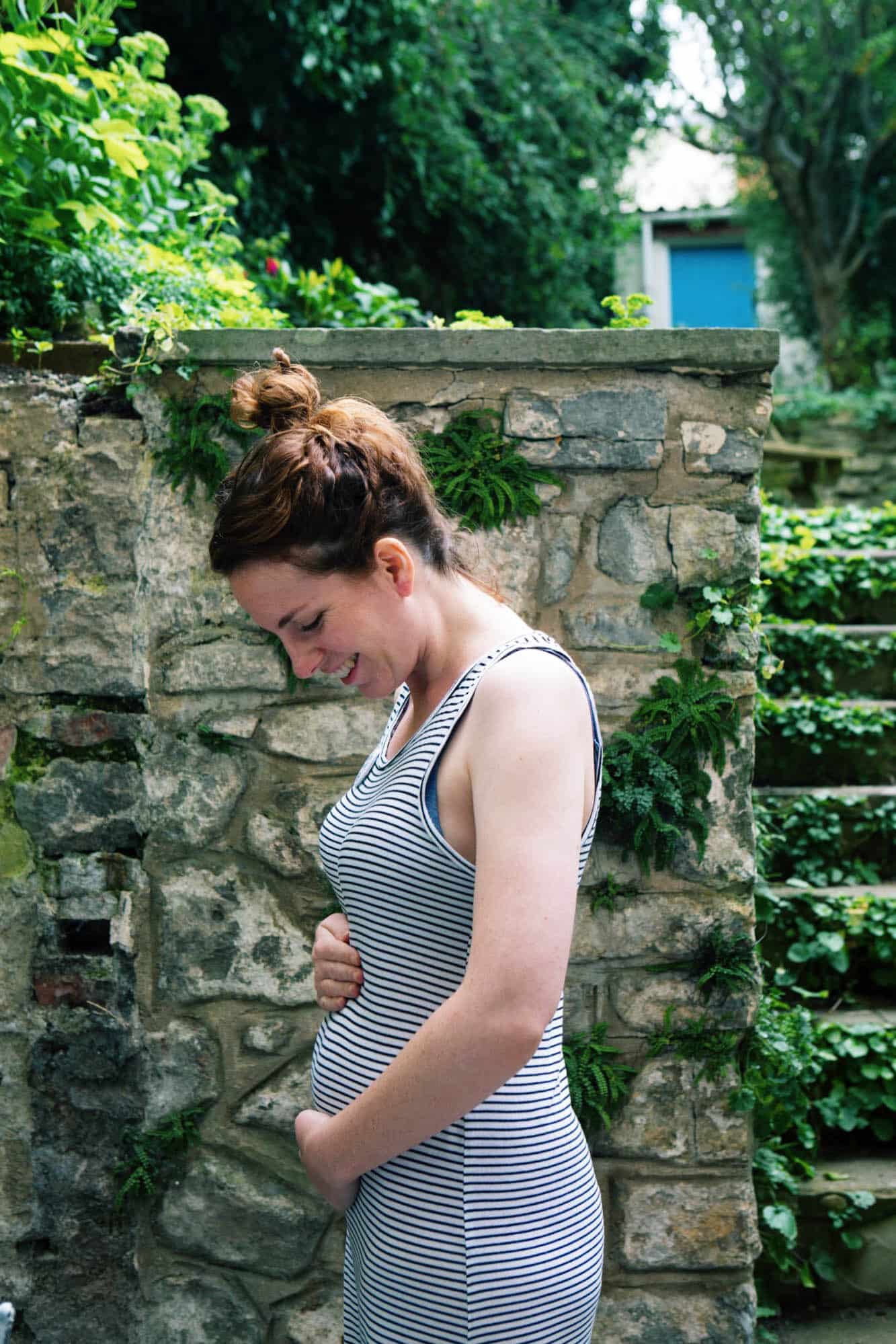 We're now at 15 weeks with 25 more to go. I'm past the first trimester, which people often say is the hardest. I've been lucky for the most part, with only mild nausea and exhaustion that wipes me out sometimes, but it isn't every day. I don't have a proper bump yet, but my waist is growing bigger and for the first time in my life, I have boobs that need a bra. I'm now waiting for the seemingly elusive pregnancy glow. But instead, as it is, I have the skin of a teenager, so grease is all that glows. Yes, pregnancy acne is a thing.
And life, as usual, in many ways goes on. Since getting that positive test, we've been camping at two festivals, made films in Bristol, Liverpool and York, and been on a family holiday to Hayling Island. This week, I'm taking my first pregnant flight, up to Edinburgh for the Fringe festival then on a train trip around west Scotland. Shortly after that, we're off on a 'babymoon' to Italy for over two weeks. And trips to Barcelona and Ireland are also on the cards. I'll be sure to report on how it all goes, with bump in tow.
So this blog will stay quite similar, but with the baby playing a part. I'll continue to write about travel, with personal stories in-between and windows to our life in Bristol. I'll also soon share a story about our fertility journey. I know for some readers it's not interesting, but for others it'll be useful. I know I found a lot of comfort in reading other people's stories. In brief, mine is a story of polycystic ovaries, Clomid and gonadotropins. I'll elaborate in a future post.
So that is it for now. I'm so delighted to share this news.
It's our biggest adventure yet.