Last updated on
I'd been sitting with Anneena for an hour discussing everything from Frozen to the dangers of hiking drunk. She also told me she hopes to be a paediatrician when she grows up, but not a politician as they have a tendency to get shot. The whole conversation was in English (including the word paediatrician) and at times it was easy to forget that Anneena is just 10 years old. I could have spoken to her for hours more. Her sister, mother, father, grandmother, aunt and cousins – the whole family are wonderful, and spending time with them at Greenpalm Homes, an Alleppey backwaters homestay, was one of the highlights of our time in Kerala.
A very special place to stay in Kerala
Greenpalms Homestay was started by accident by Anna, Annena's grandmother. It was back in the day when Kerala's backwaters weren't as well-known as they are today and only one hotel existed in the surrounding villages. Some Swedish tourists had gone to stay there, only to find it double-booked. Far from the nearby town, they sought shelter in the surrounding homes and Anna's door was one they knocked. She was a natural host and stories of her hospitality spread until she found herself with a popular homestay. As the years passed, her son, Thomas and daughter, Maria came on board adding their homes to the mix. All are in the same lush compound and combined they have a range of rooms from basic to air-conditioned. Delicious food is provided by Maria, and Thomas takes the lead in arranging trips around the village. You can go for walks, bike rides, canoe trips and more, or simply enjoy some time relaxing with the family.
We went for two nights after having read about it on Never Ending Voyage, but it's also featured in the Lonely Planet. Greenpalm Homestay isn't a secret but it somehow still feels that way. Some people choose the homestay as an alternative to a houseboat and it's a much more environmentally-friendly choice. From Greenpalm Homes, you can also take a canoe/small boat trip which takes you deeper into the waterways along quiet canalways that the houseboats are too big to explore. Both experiences are special in their own way, but if I had to make a choice, I think I'd choose the homestay.
Experiencing local life at an Alleppey backwaters homestay in Kerala
We stayed in Thomas's house, pictured above. There are two more houses in the compound (Thomas's mother's and his sister's).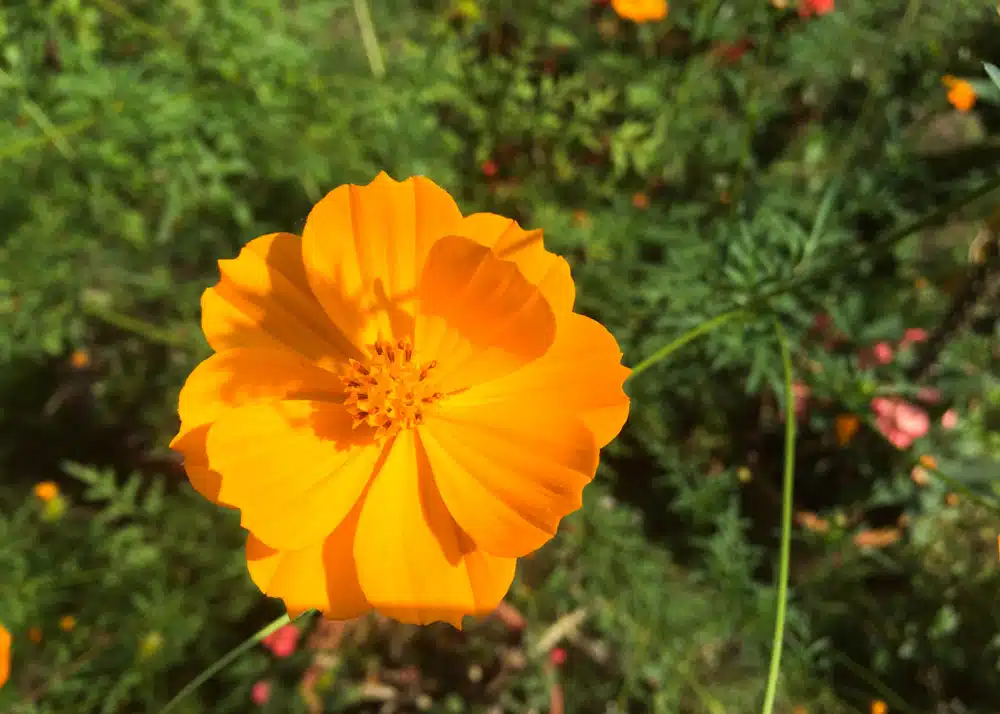 The garden is filled with gorgeous flowers and fruits, many of which are used in Anna's wonderful cooking.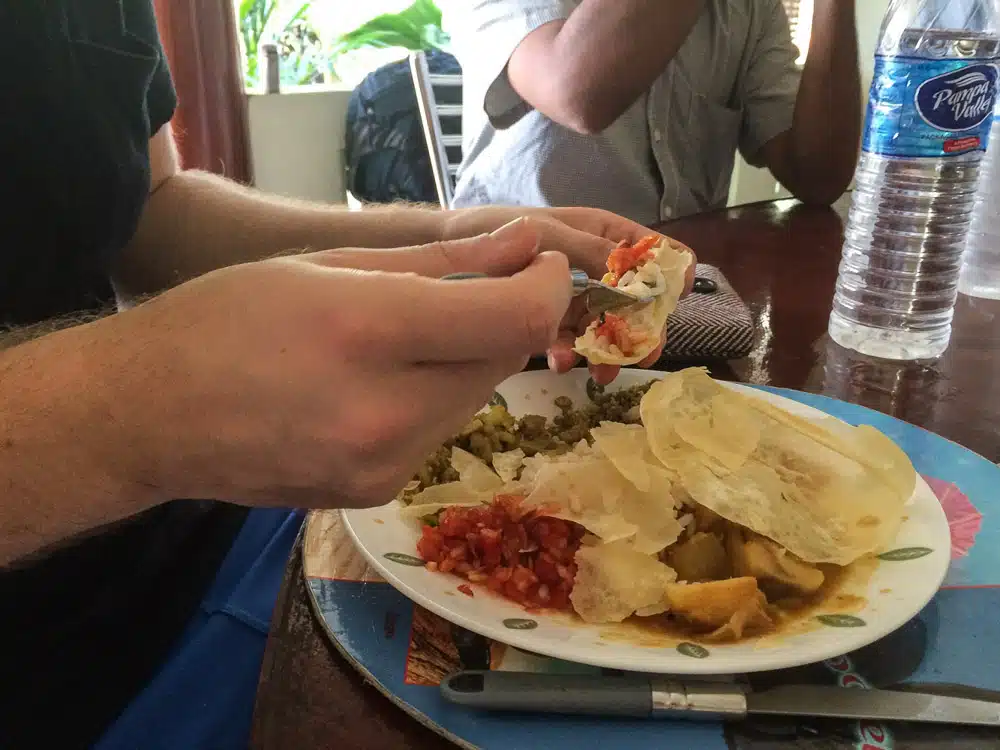 Meal times are shared with the other guests and sometimes the family too. Daily chai is also served in the afternoon and is a good time to meet with other people.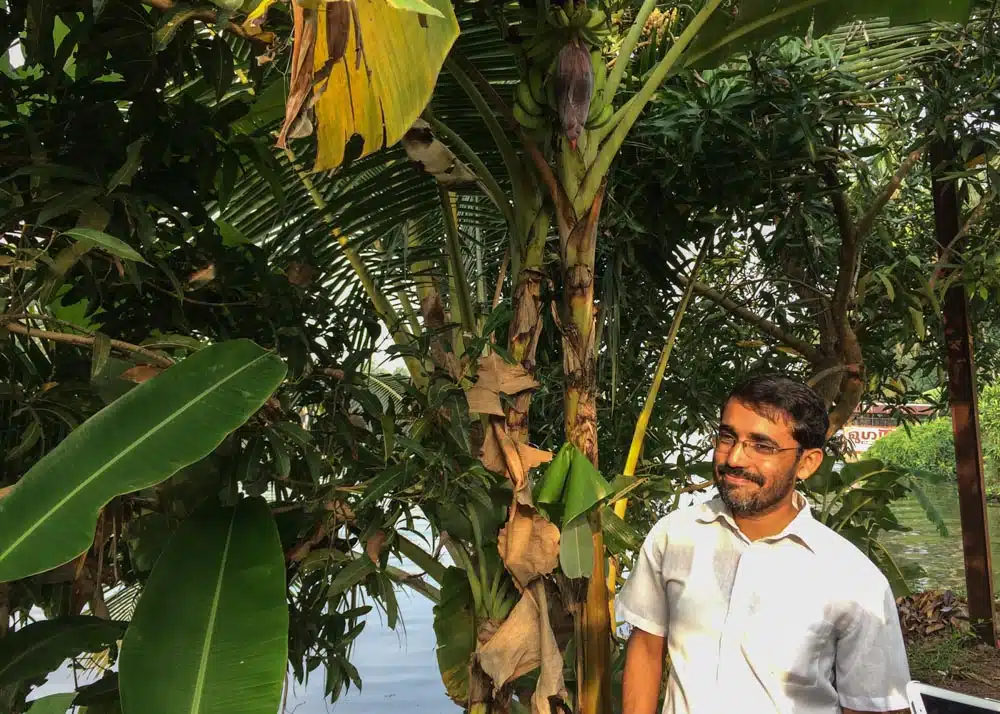 One morning we went for a walk with Thomas around the local villages. He stopped to tell us about different plants, introduce us to his friends and tell us stories of village life.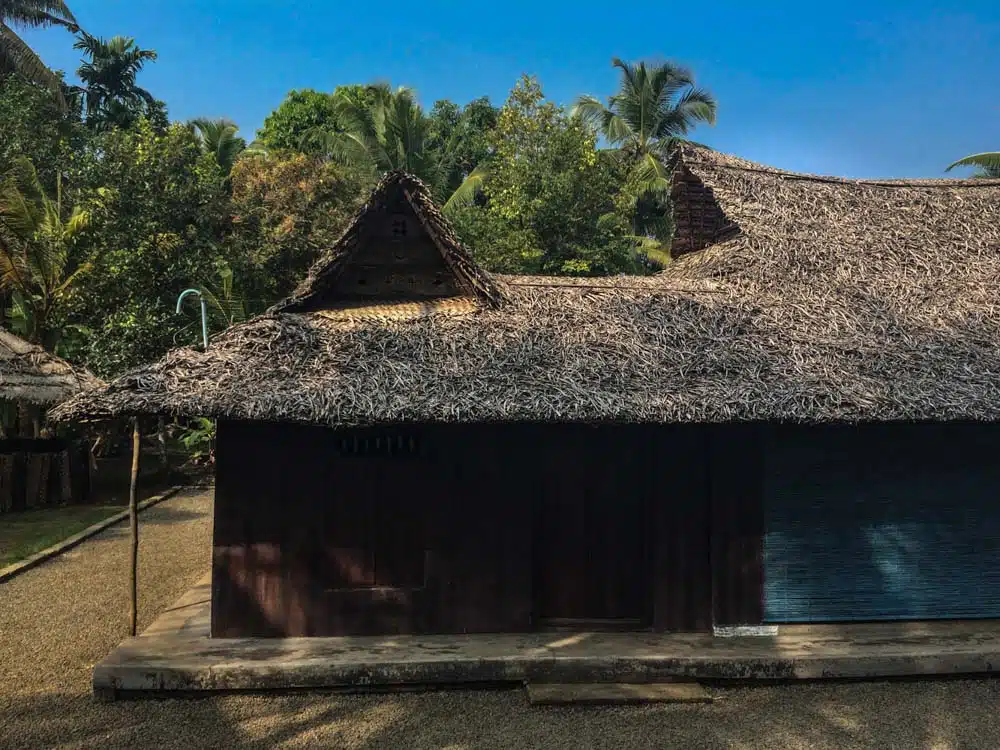 At the end of our walk, we had a traditional breakfast at one of the villager's homes.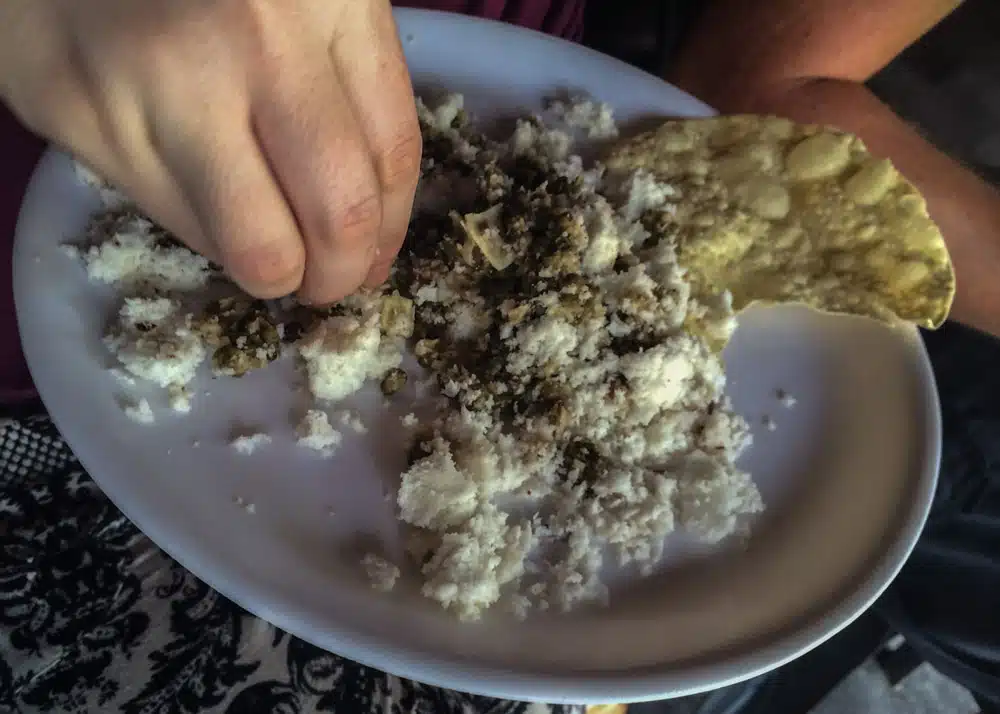 It started with curry, popadoms and puttu, a steam cake made from coconut…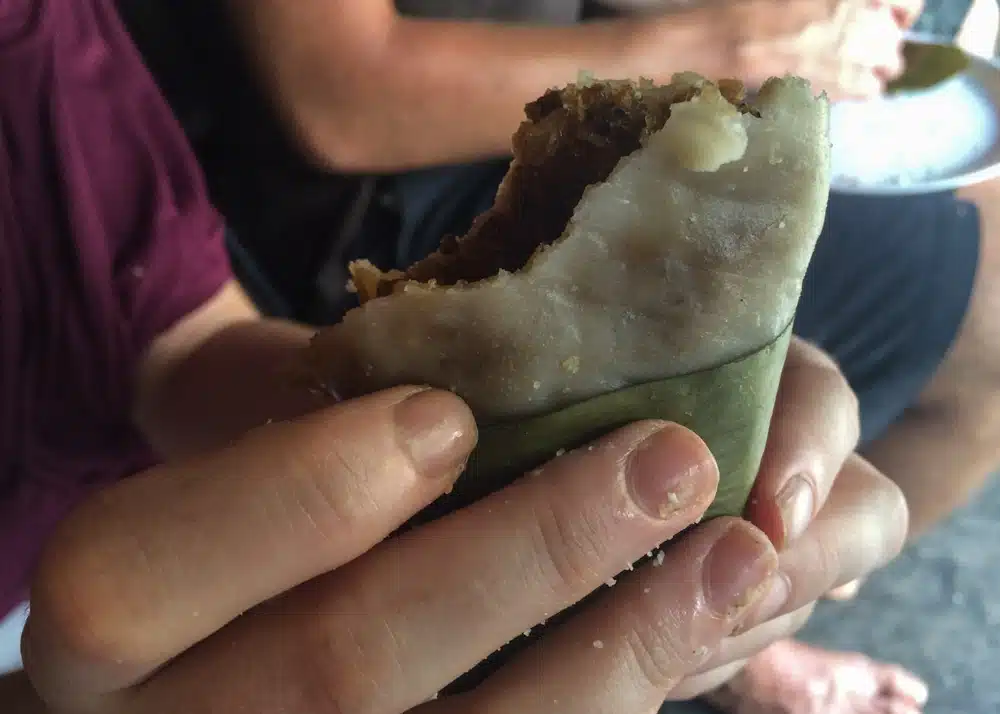 … followed by a delcious sweet treat of pancakes filled with a sticky coconut filling.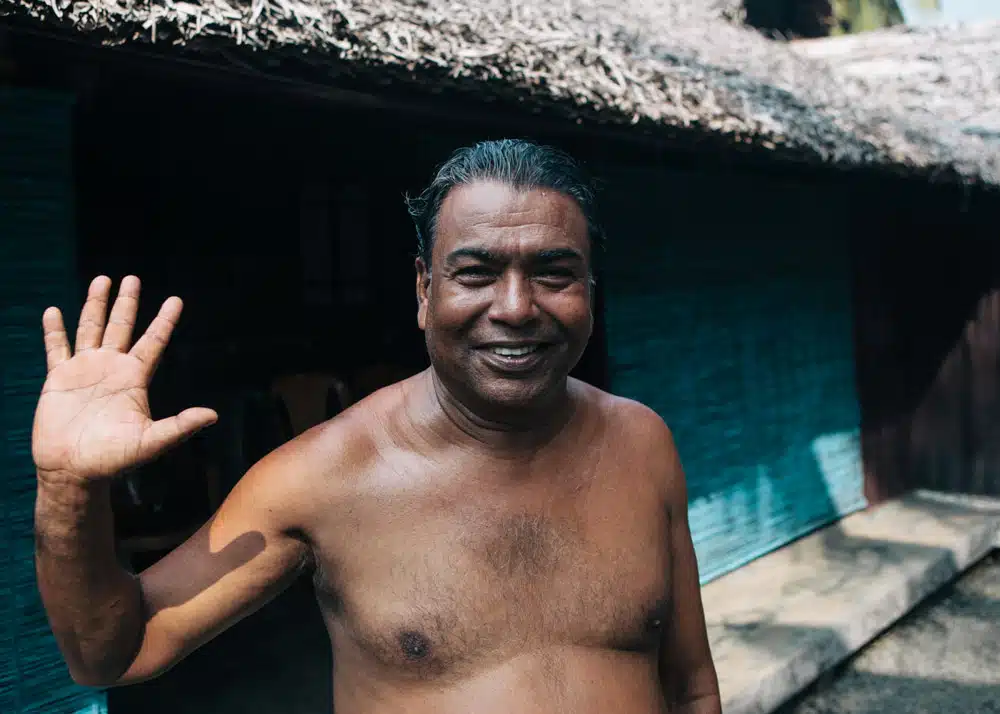 We also met this excellent man who self-declared himself the "Indian Richard Burton". He asked me to write about him so here he is 🙂
We also took a gorgeous boat trip through the canals that the big houseboats can't fit through.
This is where we saw stunning scenes such as these mirrored palm trees. You don't see anything like this from the houseboats, making Green Palms worth the trip alone.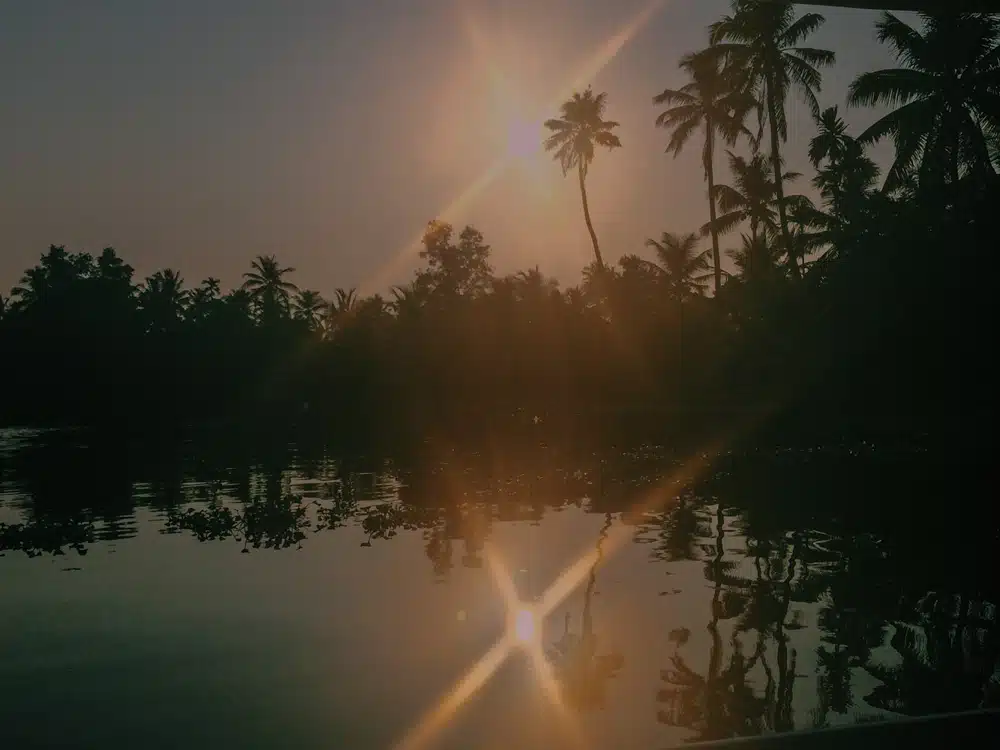 We stayed on the boat trip until the sun started to fall.
Earlier, Thomas had pointed out a local tradition called toddy tapping. The terracotta pot is attached to the tree above to collect sap from the palms. It is one man's job to bash the palms with a bull's bone for around 20 minutes every day. This encourages the sap to leak. Once enough has been collected, it's stored in bottles and brewed into toddy, the local liquor of choice.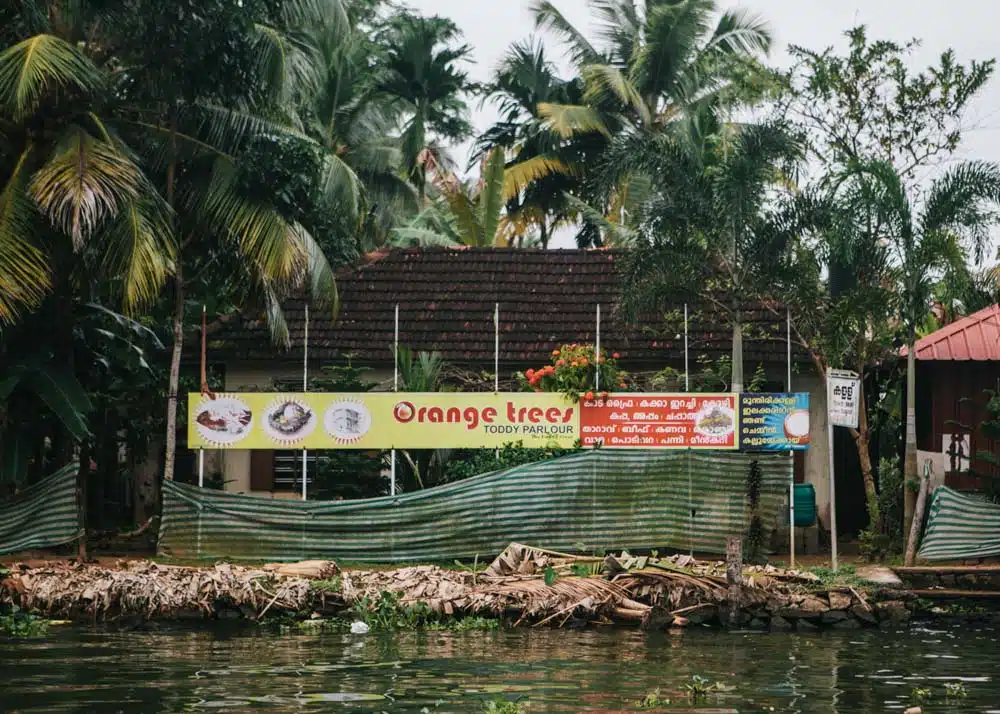 We were intrigued and Thomas agreed to take us and some of the other guests to one of the toddy parlous that night.
I can't say I liked the potent drink but it was a fun privilege to take part in the tradition.
And here is Thomas's family. We loved every minute of our time with them and I hope you'll get the chance to visit them too. For us, this was the highlight of our time in magical Kerala.
Find more inspiration and tips for planning a trip to Kerala in our detailed Kerala itinerary post.
This post is sponsored by Kerala Tourism as part of the Human by Nature campaign.