Melbourne is the king of brunches and some of the best places can be found in the hipster-filled borough of Fitzroy. We were there for two weeks and made it our mission to find the best vegetarian brunches in Melbourne. Not only do the cafes take their coffee seriously, they also come up with inventive menus that go way beyond simple avo on toast. As a shameless millennial, I was in heaven. So here's my round-up of the best brunches in Fitzroy, Melbourne. Although I'm focussing on the vegetarian side of things, these places are great for all food.
Archies All Day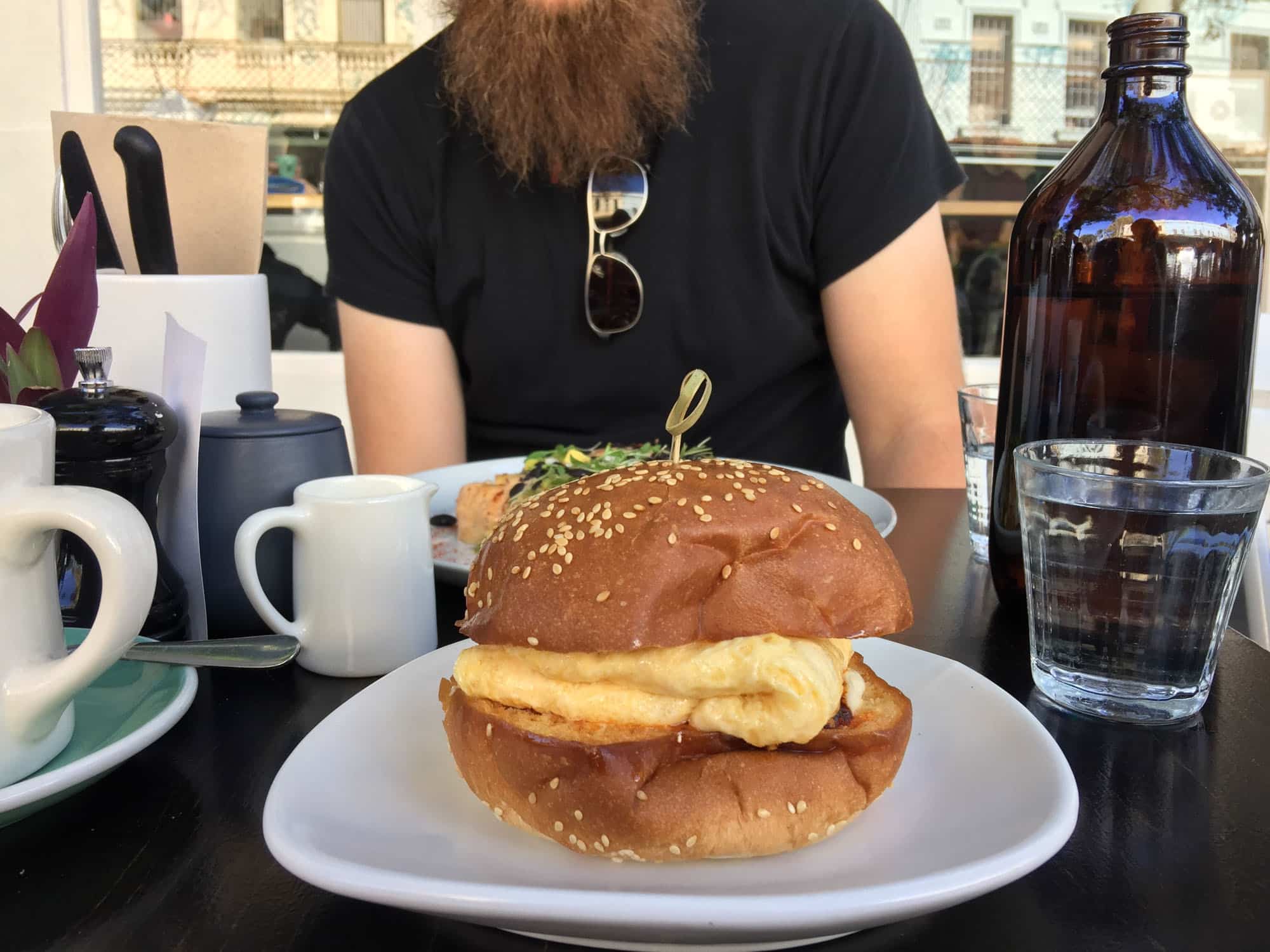 I still sometimes dream about the egg brioche roll at Archies All Day. They managed to make something so simple into something extraordinary and it goes down as the best egg sandwich I've ever had. The dirty eggs are also amazing, and there are plenty of other experimental dishes, such as a vanilla bean oatmeal with red quinoa, caramelised mandarin compote, sweet dukkah and mandarin gel. The decor is cute and kitsch with pastel ceramics and artworks from the seventies.
Addict
As the name would suggest, Addict is the perfect place for those with a love for coffee. Serving fancy brews in classic white walled, chunky-wooden-table-top setting, it's filled with Melbourne hipsters. The crumpets are a highlight and another favourite, which we loved, was the potato hash with mushroom duxelle, field mushrooms, caramelised onions and poached egg. The chelate fondant pancakes also sound tempting.
Breakfast Thieves
"We are all thieves when it comes to fine food" says the Breakfast Thieves website, and this popular places has built itself a reputation for some of the best breakfast in Melbourne. It specialises in modern Australian cuisine with an Asian twist, such as french toast with pandas cream or matcha, or pickled daikon with sweetcorn fritters. The lunch menu is also great.
Industry Beans
Industry Beans made it on to Lonely Planet's list of the world's best brunches and when we went it was seriously good. Housed in a  shipping container, it's quintessentially hipster with clean, minimalist design and a detailed, technical coffee menu. And the food is exquisite, filled with seasonal dishes such as a kale kimchi bowl with broccoflower, activated charcoal puree, pickled beetroot, avocado cashew butter, puffed grains and activated buckwheat. This is what we mean when we say Melbourne brunch is a cut above the rest!
Proud Mary
Proud Mary is actually in Collingwood, rather than Fitzroy, but I think it's close enough to be included here. It's seriously popular and you can expect to queue for a table, but it's worth at least trying. The menu has all the classics with fun twists as you would expect on a Melbourne menu. I loved the ricotta hot cakes and Steve was a fan of the seed-filled avocados and eggs. The vibe here is particularly friendly and warm.
Share the love on Pinterest