Last updated on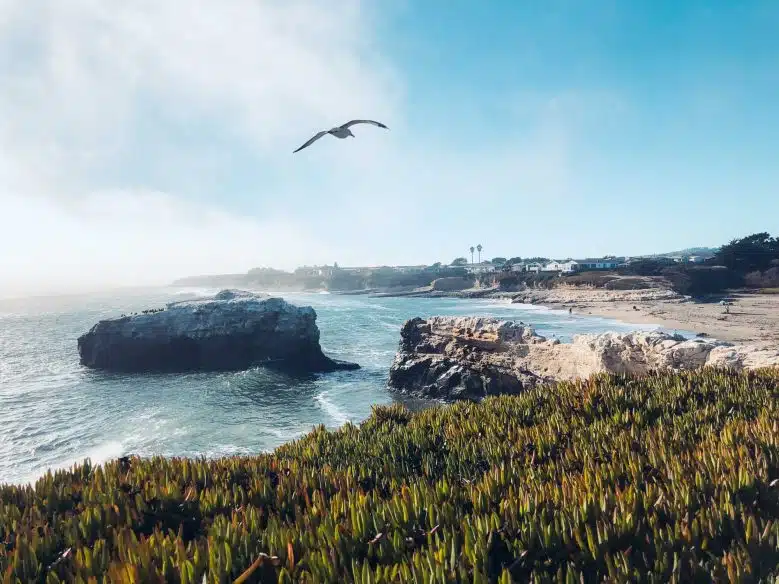 Have you got any adventures planned for 2019? We have our eyes on New England for a road trip, a return to New York, and some English travels to Cornwall. And I also have some ideas for you, based on the best trips we've taken in the past few years. From afternoon teas in London to the most colourful road trip in Europe, here's some holiday inspiration for your 2019 travels.
Taste 'la dolce vita' on a road trip from Florence to the Amalfi Coast
I think it's hard to go wrong with a trip to Italy, and this road trip from Florence to the Amalfi Coast is one of the most scenic routes you can take. We went while I was pregnant with Otis and it was the perfect romantic getaway before we became a family of three. It can be done over 2-3 weeks and takes in Florence, Tuscany, Rome, Venafro, Positano, Capri, Ravello and Salerno, including stays in a Tuscan villa and some characterful apartments on the Amalfi coast.
Read the full Florence to Amalfi coast road trip itinerary.
Enjoy London's most inventive afternoon teas
With the pound weak amidst the chaos of Brexit, it's a good time to visit my home country and its capital London. Having called the city home for over 13 years, I've written extensively on things to do in London, including a 72-hour itinerary, the best places to Instagram in London, and how to find the village feel in the capital. But one of my favourite things to do there is go for afternoon tea. From science-themed teas to a mad hatter's tea party, there are some wonderfully inventive options to choose from. I've just written an article for Expedia's Hotel Edit, featuring some of my favourites.
Discover Mexico City's most hip neighbourhoods
Mexico forever has my heart, not least because of the small town we almost moved to. But I'm also a huge fan of Mexico City. It's a huge place to get your head around, but I suggest heading to the hip neighbourhoods of La Condesa and La Roma where you'll find atmospheric bookshops, interesting boutiques, lively bars and wide, tree-lined streets. I have dreams of spending a year there.
Read 16 reasons to love La Condesa and Roma, Mexico City
Get to know Slovenia, Europe's enduring secret
Slovenia is the first place I suggest when people are looking for somewhere new to visit in Europe. It's a small place that combines the best of the countries that surround it (Italy, Hungary, Austria and Croatia) while adding a unique Slovenian twist. Think fairytale castles, valleys specialising in natural wine, turquoise rivers and some of the best food we've ever eaten. It's one of those European bucket list destinations. I've put together a 10-day Slovenia road trip itinerary that's an ideal introduction to the small but plentiful country.
Read the full 10-day Slovenia road trip itinerary.
Take the trip of a lifetime through California
Our biggest trip of 2018 was to California, a dream road trip down the Pacific Coast Highway that took us from Sonoma wine country all the way down to San Diego and Palm Springs. Filled with farm-to-table cuisine, towering redwoods and some of the most scenic roads in the world, it's a trip I'll be dreaming of for years. We took one month to do it, but you could do the same route in as little as one week – just pick and choose your priorities.
Read the full one-month California road trip itinerary.
This post is sponsored by Expedia and The Hotel Edit, an Expedia site that showcases themed collections of places to stay around the world. I contributed an article with a round-up of hotels in London that serve unique afternoon teas.